QVC Studio Park Gateway
A beautiful Corporate Gateway entrance to QVC's Studio Park Location.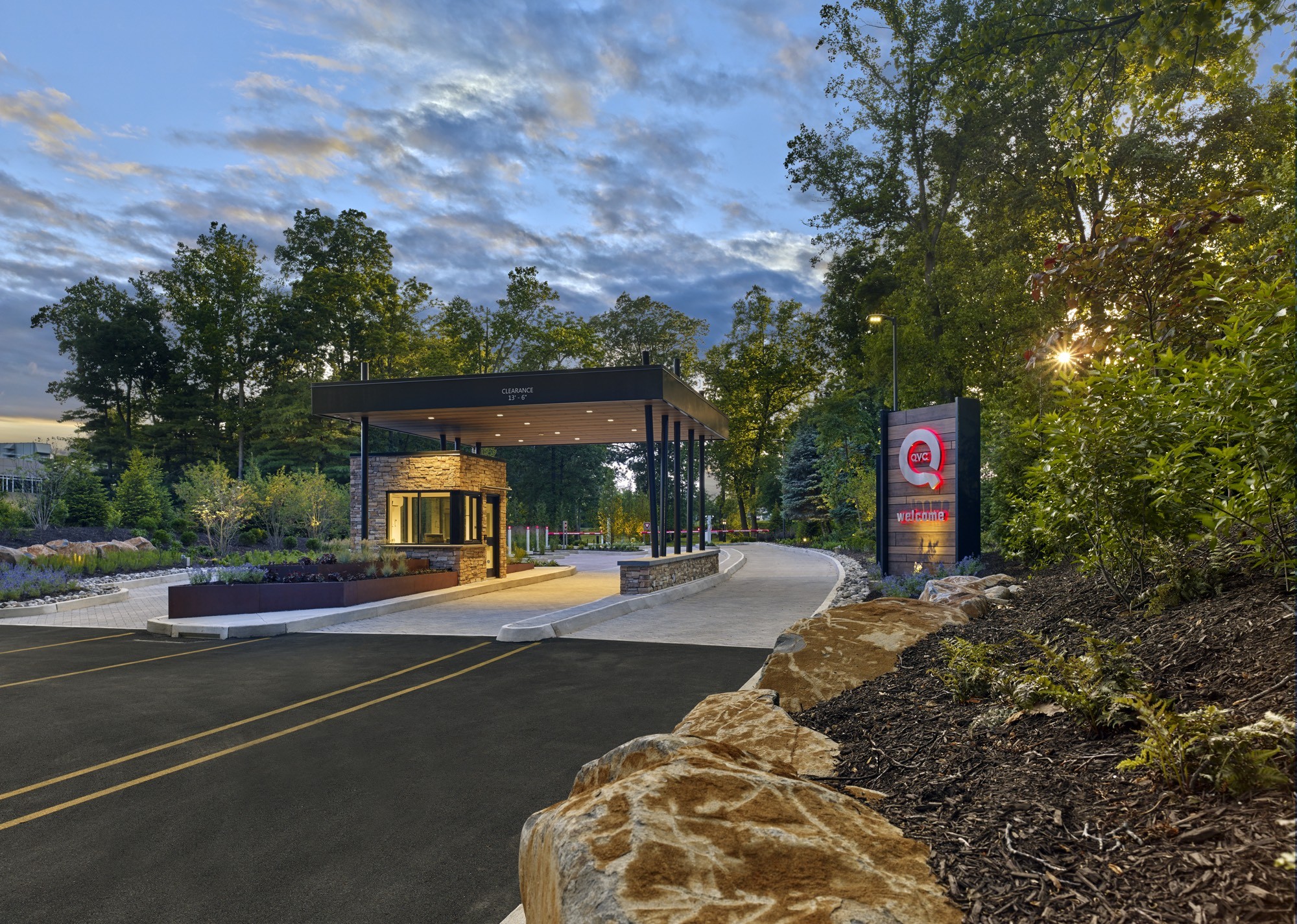 The design of QVC's new entrance includes: a drainable concrete paver system; drive-through canopy; guardhouse; art wall; landscaping planters; security systems; and Trespa ceiling and art wall coverings. Design and construction included steel beams and columns, cold-formed metal framing, and steel moment frames. Special design considerations included: design of structural concrete slab-on-grade and concrete curbs for support of the paver system; design of the Trespa ceiling system and art wall cladding; the aluminum support rail system; and retaining walls for the Corten planting beds and the Guardhouse.
Location
West Chester, PA
Services
Markets
Team Members Involved