Gordon Food Service - Imperial, PA
Gordon Food Service is a food distribution company with strategically located facilities to serve their customer's needs.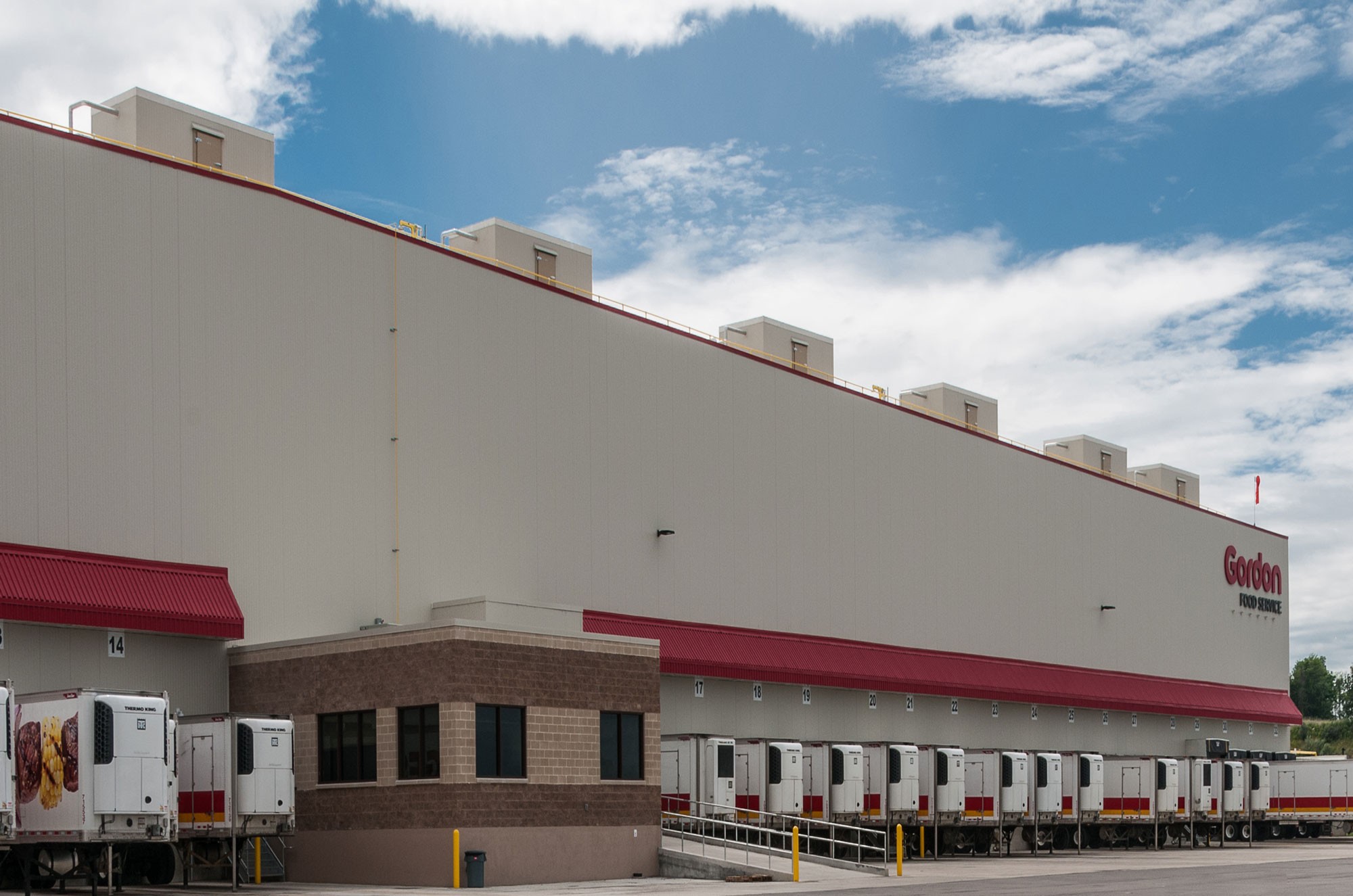 As the lead design firm for this 425,357 SF distribution facility, Providence provided team project management, building design, cold storage design and structural engineering design. The facility includes a 2-story main office for regional operations, and a 1-story office for warehouse operations and amenities. The storage areas consist of dry grocery, +55 degree cooler, +35 degree cooler, +28 degree cooler, -10 degree freezer and -20 degree ice cream freezer. The facility includes receiving docks for dry groceries and refrigerated goods. The shipping dock is entirely refrigerated at +35 degrees. The warehouse is automated with six 4-level pick-to-belt modules within the racked storage areas. A mezzanine above the receiving docks for the accumulation conveyors also extends over the shipping dock for the sorter. Cantilever extendable conveyors extend into the trailer to load product. Providence also designed a vehicle maintenance facility equipped with a fueling station, and an automated wash to support the fleet of trucks and trailers.
Location
Imperial, PA
Services
Markets
Team Members Involved