Eden Road Logistics Center
This new 760,000 SF tilt-up warehouse is located on a 58-acre industrial re-use site along Route 30 in York which was formerly a Harley Davidson manufacturing facility.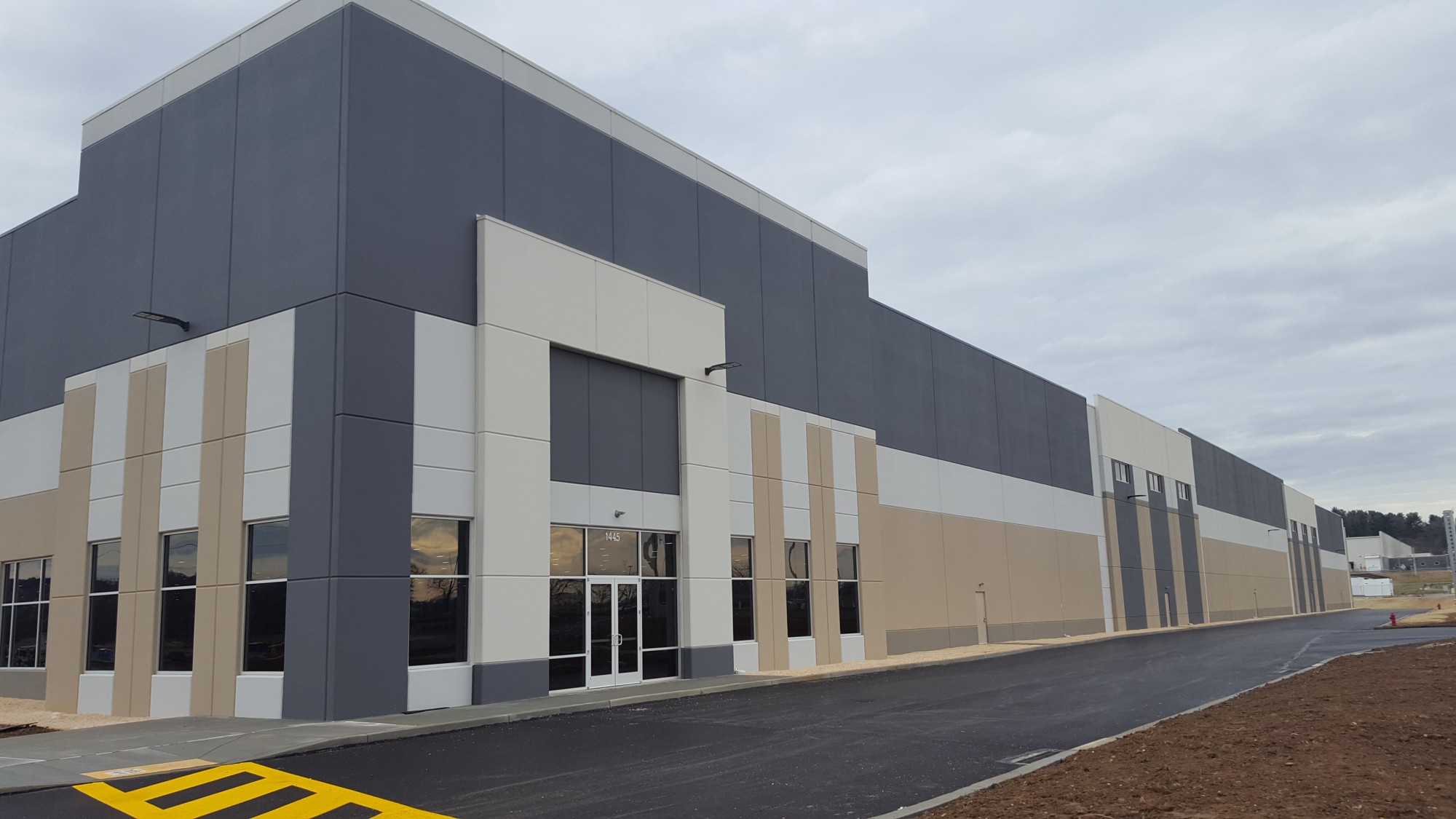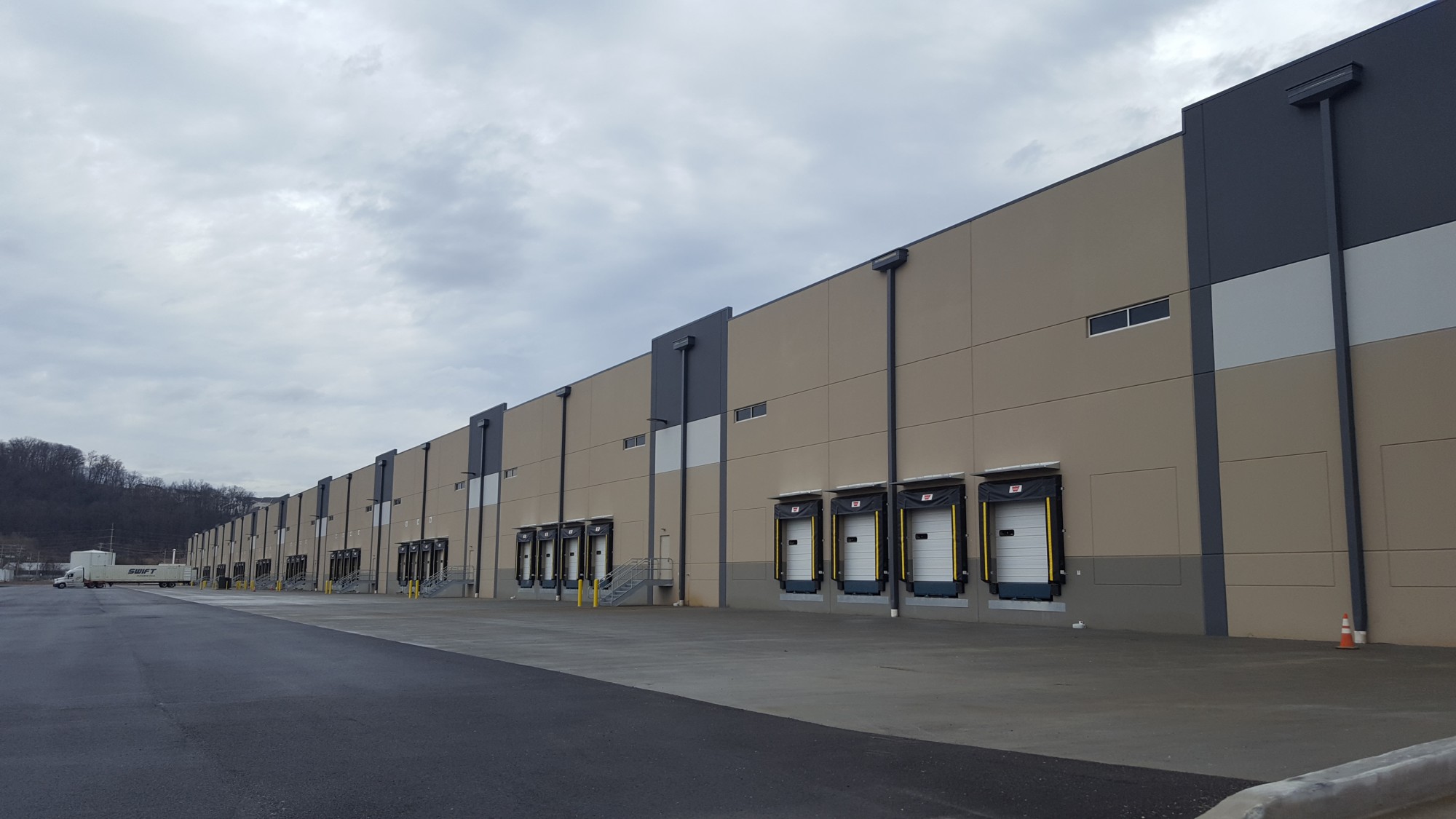 Providence was the structural engineer of record for this new speculative distribution facility designed as a cross dock operation building that has 36 foot clear height and has wide column bay spacing for layout flexibility for tenants. The design includes structural steel framed roofs utilizing joist and joist girders with steel roof deck. Perimeter building walls and exterior shear walls are load-bearing concrete tilt-wall panels bearing on concrete spread footings. The floor is an industrial concrete slab-on-ground. The concrete tilt-wall panels are utilized as the lateral force resisting system along with steel braced bays at expansion joints.
Location
York, PA
Services
Markets
Team Members Involved