Bart Foreman, P.E.
Vice President, Distribution & Warehouse Facilities
Fun Fact: Bart's priceless collection of Tonka trucks is not allowed to "go outside"…but, if stranded on a desert island, he'd want those trucks and then they could "go outside."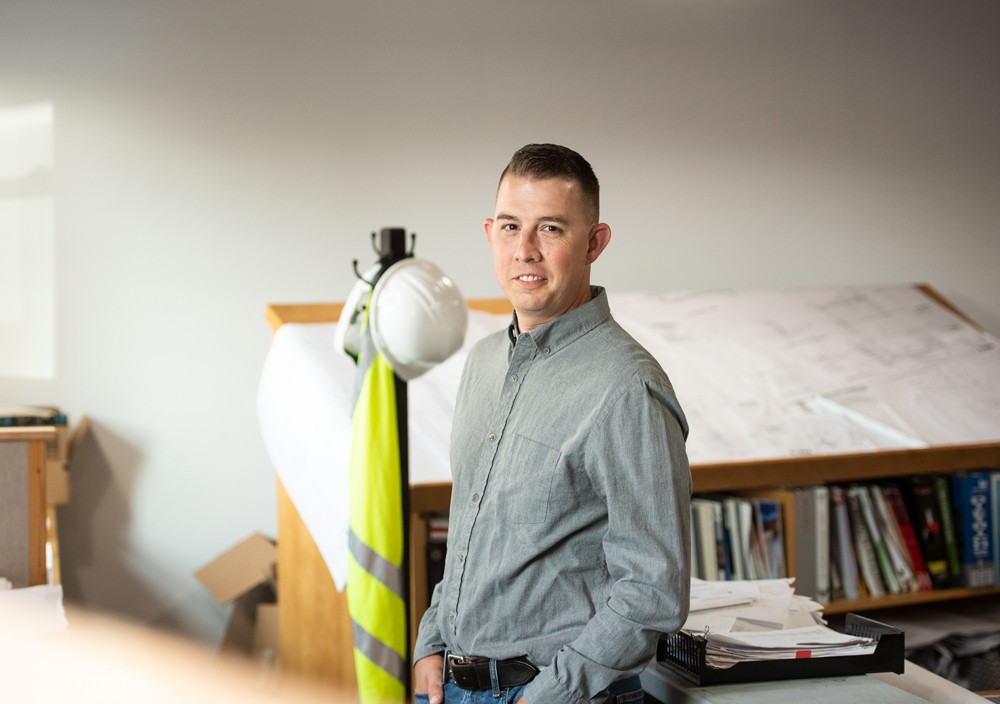 Bart works closely with architects, contractors and owners throughout the design and construction process. On the design side, he utilizes structural steel, cold-formed steel, concrete, masonry and wood framing systems in a broad range of structures of various sizes. He contributes design for new construction as well as renovations and additions. He specializes in the design of distribution and cold-storage warehouses as well as tilt-wall design.
Bart is a Voting Member of the American Concrete Institute (ACI) Committee 360 – Design of Slabs-on-Ground. He is also an Associate Member of ACI Committees 223 – Shrinkage Compensating Concrete, 302 – Construction of Concrete Floors and 551 – Tilt-Up Concrete Construction. Bart is also a member of the Tilt-Up Concrete Association (TCA).
Professional Licenses
Colorado
Connecticut
Maryland
Massachusetts
New Hampshire
New Jersey
New York
North Carolina
North Dakota
Ohio
Pennsylvania
Texas
West Virginia
Wisconsin
Virginia
Professional Organizations
American Concrete Institute
Tilt-Up Concrete Association
American Institute of Steel Construction
Office Location
Lancaster, PA (HQ)
Education
Bachelor of Structural Design and Construction Engineering Technology, The Pennsylvania State University, 2007; Bachelor of Information Sciences and Technology, The Pennsylvania State University, 2005