Wheatlyn Family Medicine
This rehabilitation center is part of the WellSpan Health System.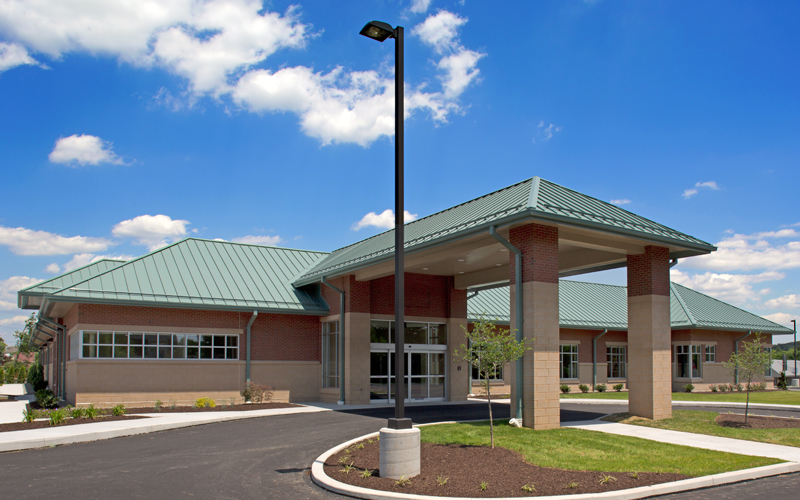 The new, 23,000 SF medical center was designed around on-stage and off-stage corridors to reduce congestion of patient versus staff workflow. The patient-centered care facility accommodates 8 providers with 24 exam rooms as well as a 5,000 SF rehabilitation facility. Due to the type and number of exterior wall windows and limited interior space, locating steel braced frames and providing a continuous load path from roof to foundation required careful consideration and coordination with architectural demands.
Location
Manchester, PA
Services
Markets
Team Members Involved