Jeff Schnupp, P.E.
Senior Project Manager
Fun Fact: Jeff is an avid collector of antiquities and rare finds, and lives by the motto, "You never know what Jeff will find this weekend."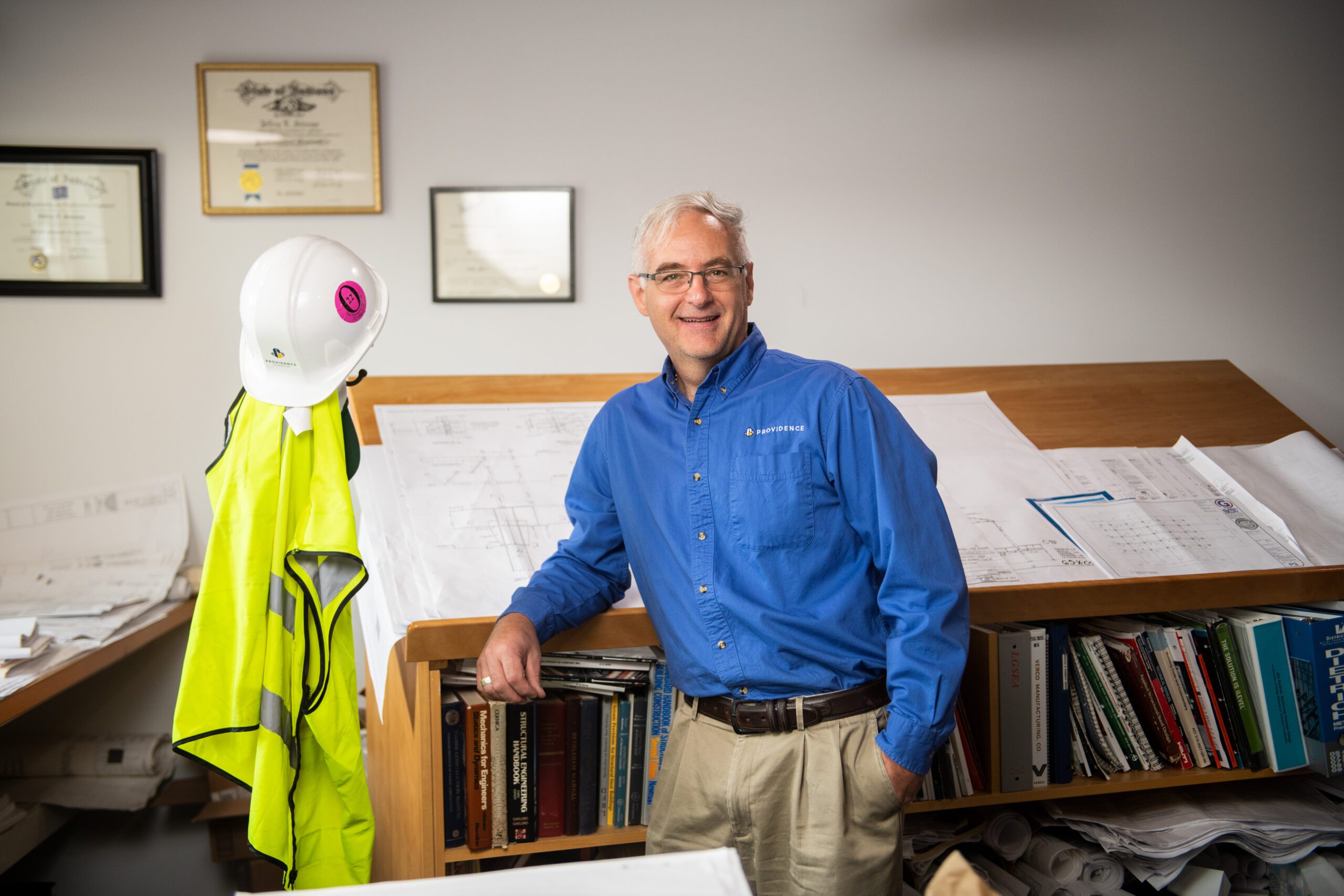 Jeff brings specialized engineering skills to our firm, including his deep knowledge of cold-formed steel design and cold-formed steel wall systems. He's worked on a wide range of multi-story structures—manufacturing facilities, churches, storage facilities, and office buildings – and has incorporated structural steel, precast concrete plank, cast-in-place concrete, masonry, light gauge metal, and wood in the structural framing systems. His foundation design experience includes shallow spread footings, grade beams and mat slabs.
Professional Organizations
American Institute of Steel Construction; Cold-Formed Steel Engineers Institute
Office Location
Lancaster, PA (HQ)
Education
Bachelor of Structural Design and Construction Engineering Technology, The Pennsylvania State University, 1989