Modern Transportation Corporate Headquarters
Modern Transportation serves the bulk raw material and chemical logistics needs of numerous clients. Headquartered near Pittsburgh, they provide safe and reliable service from twenty-four locations throughout the United States.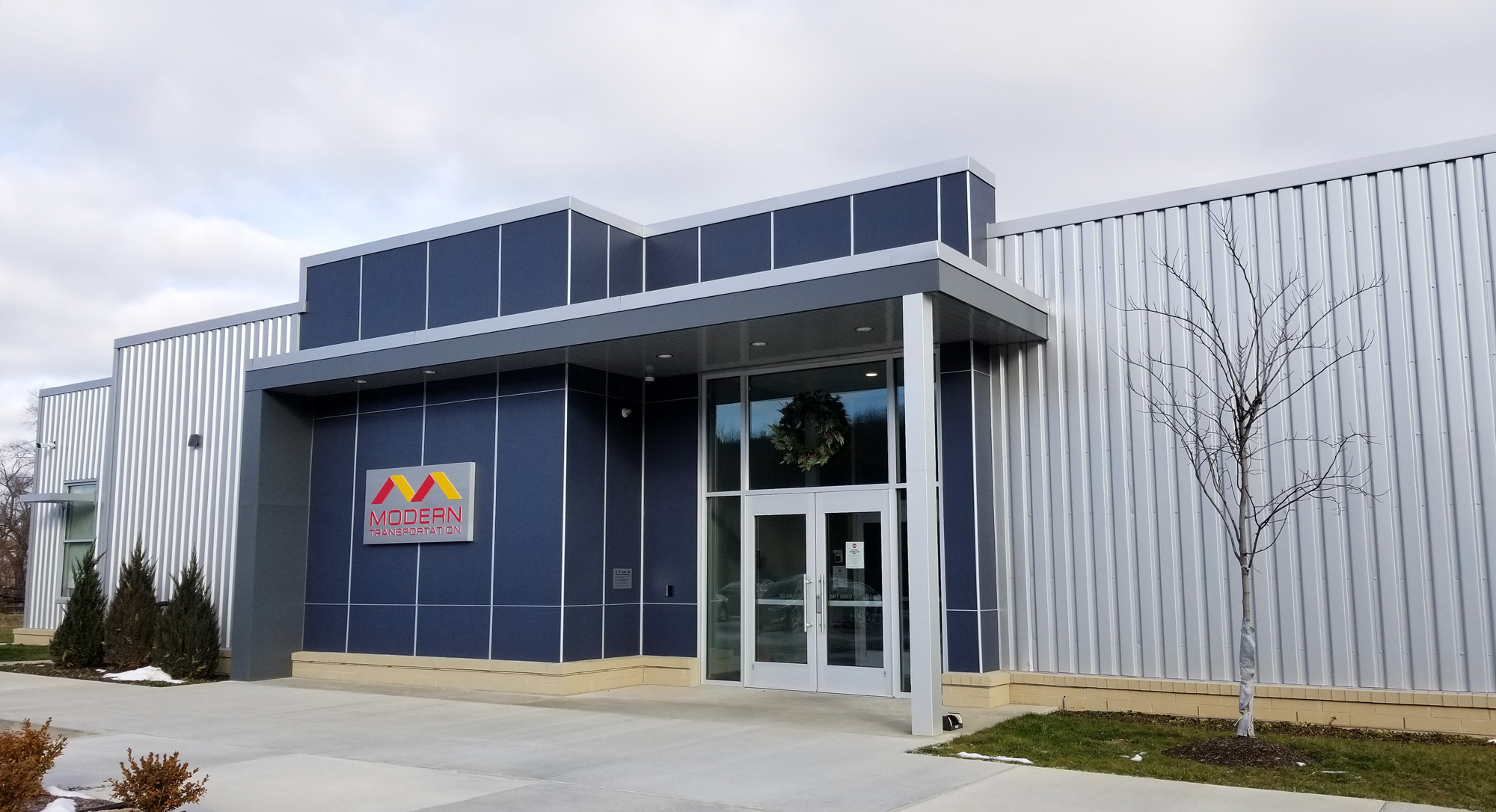 Providence Engineering provided structural design and construction administration services for a new stand-alone office building along the Ohio River. This new building serves as Modern Transportation's corporate headquarters.
The building structure consists of exposed pre-engineered, wood-framed roof trusses supported on wood-framed bearing walls. The lateral system consists of exterior wood-sheathed shear walls. Covered wood-framed canopies were provided at exterior entrances at both the front and rear of the building.
Exterior construction includes panel siding and exterior glazing with cold formed metal framed stud back-up. Foundations are shallow concrete spread footings.
Location
Caraopolis, PA
Services
Markets
Team Members Involved