George Street Commons
George Street Commons is a mixed-use development that redeveloped an under-utilized, and partially vacant, city block at the southern gateway to York's city center.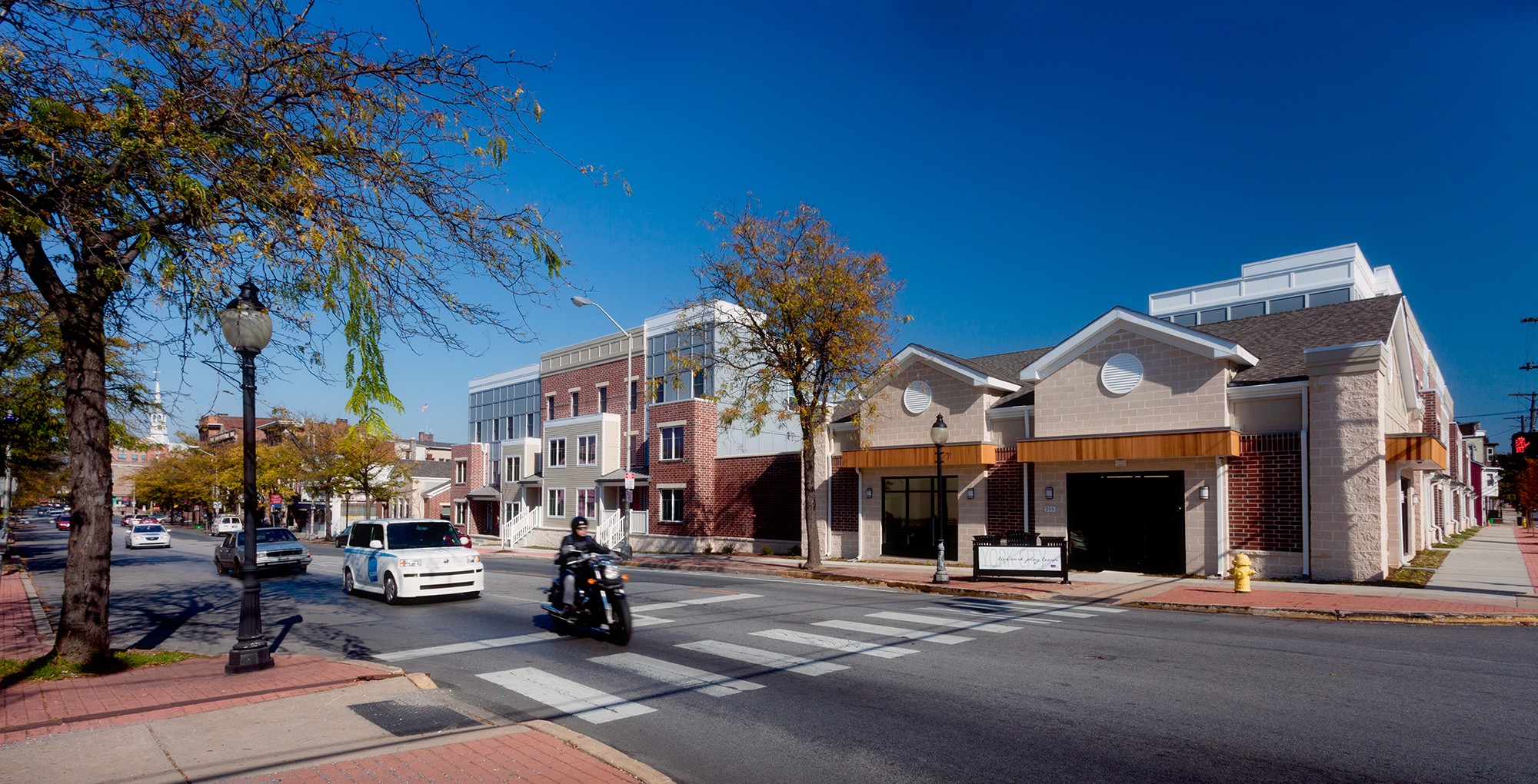 Digital Echo Images
Our team provided structural engineering services for 28 newly constructed town homes, a 1,700 SF community center and 2,033 SF of commercial space. While the project includes five different building footprints, the town homes are similar in terms of structural systems. Lateral stability is achieved by wood shear walls. The exterior finish of the buildings consists of a combination of brick veneer and cement board siding. Walls and floors are framed with wood, and the roof construction is pre-engineered wood trusses. Our engineers evaluated sawn lumber and "engineered/manufactured" framing to determine the most cost-effective system for the floor framing.
Location
York, PA
Services
Markets
Team Members Involved