Millersville University - Lombardo Welcome Center
The Lombardo Welcome Center provides an important first impression to prospective students visiting Millersville University.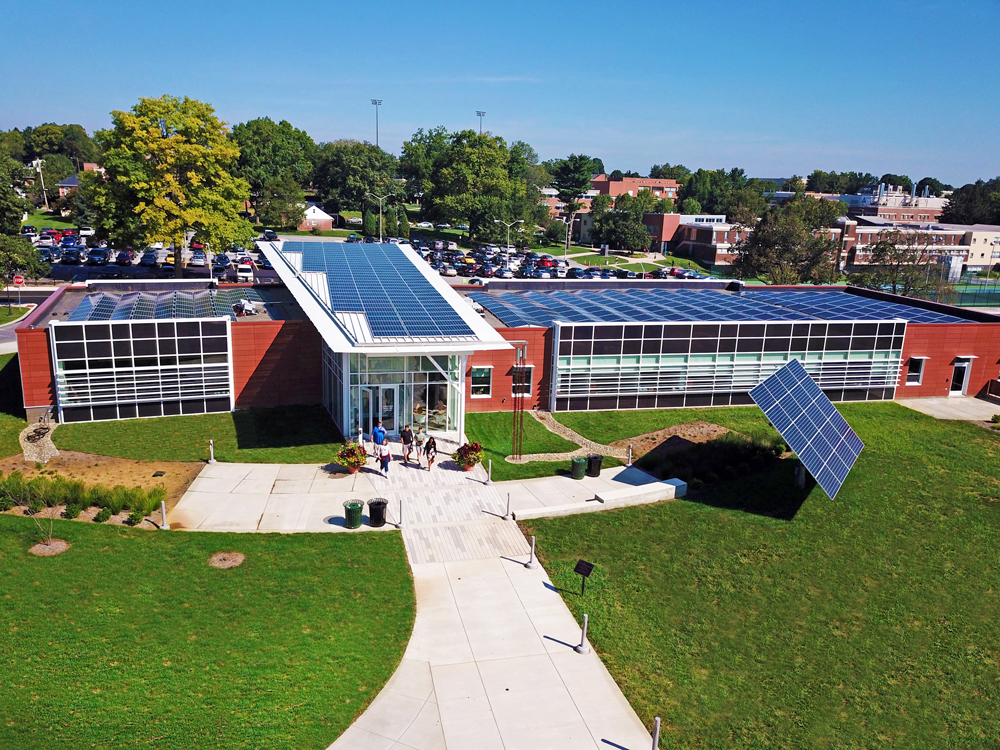 TerraSol Energies, Inc.
The Lombardo Welcome Center was designed as a Net Zero Energy Building, meaning that the building produces as much energy as it uses over the course of a year. Design included a structural steel-framed roof and a concrete floor slab on metal deck over a partial basement. The exterior walls consist of curtain wall and a terra cotta rain-screen system with metal stud backup. The curtain wall system incorporates shading panels and frosted glass to minimize solar effects in summer and maximize them in winter. Photovoltaic panels are widespread on all roof surfaces. The steel in the lobby was fabricated and erected as "architecturally exposed structural steel" and contains welded connections for aesthetic appeal.
Location
Millersville, PA
Services
Markets
Team Members Involved