Allegheny Center Alliance Church
The Allegheny Center Alliance Church planned a new addition that included a four-story 40,000 SF central hub to create multiple gathering spaces and connected the three existing buildings on site. The new addition was a fire-separated standalone building that provided circulation access between the existing buildings.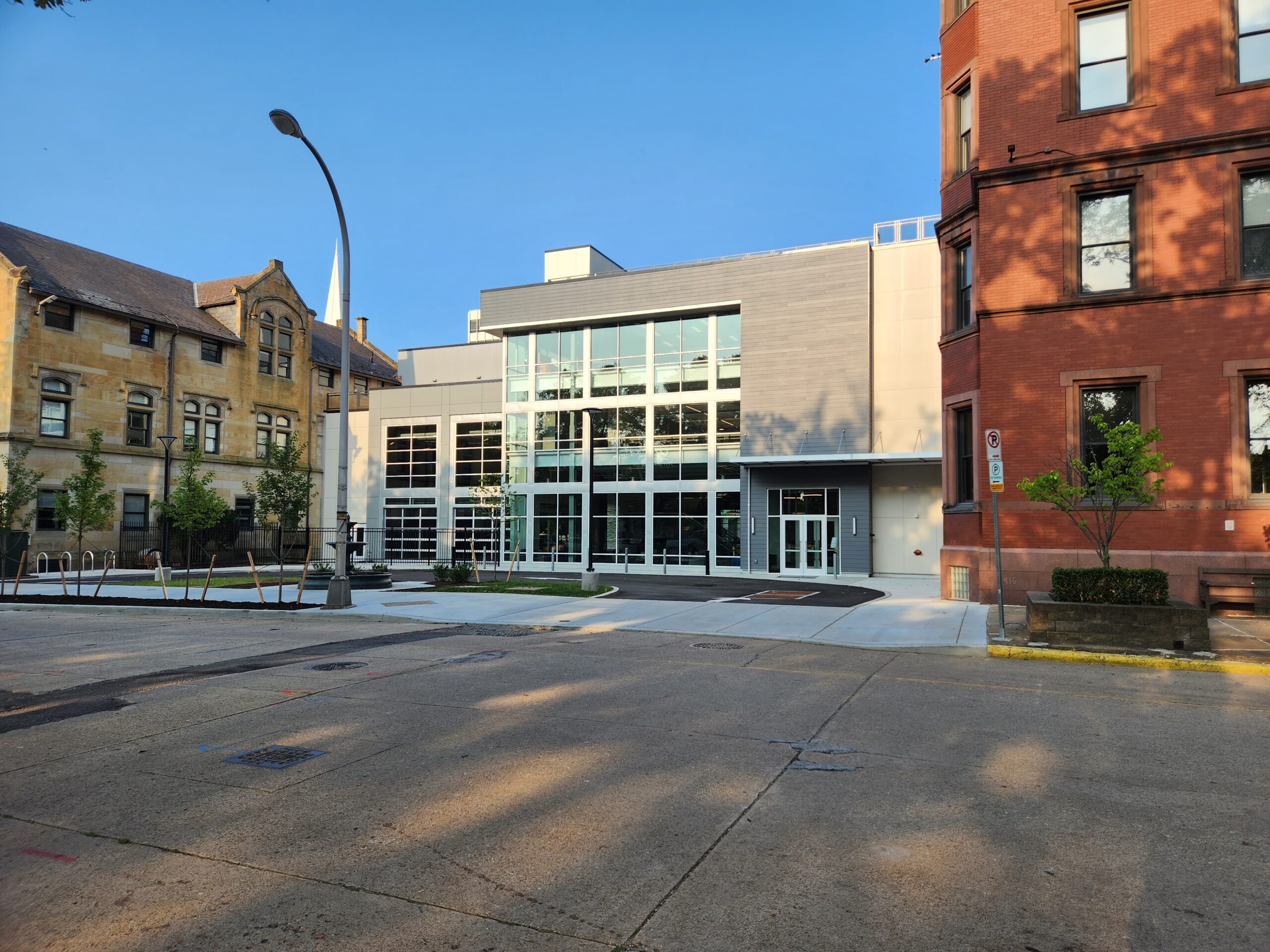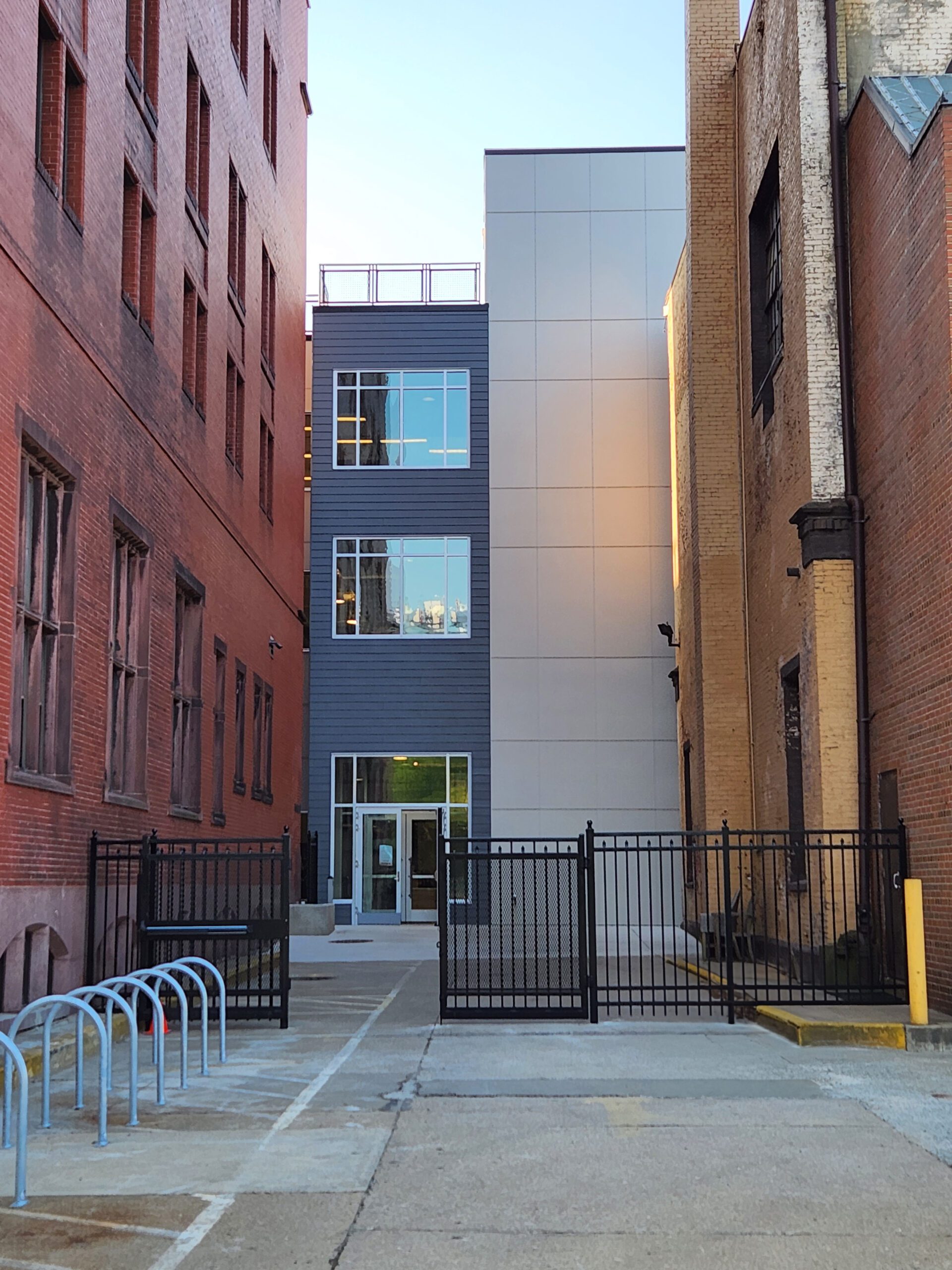 The structure of the building included structural steel framed floors and roofs with concrete floor slabs on metal deck. Foundations were shallow concrete spread footings on improved soils with rammed aggregate columns. The exterior wall construction consisted of a mixture of metal panels and storefront glass. The building included an underground basement structure with concrete retaining walls.
Providence designed the concrete steps and concrete retaining walls required for the sunken garden area on the west side of the building.
Providence accounted for snow drifting caused by the addition on the existing roofs and also coordinated additional footings with existing footings and required underpinning.