Dickinson College - High Street Residence Hall
High Street Residence Hall is a brand new student-housing facility located on the campus of Dickinson College.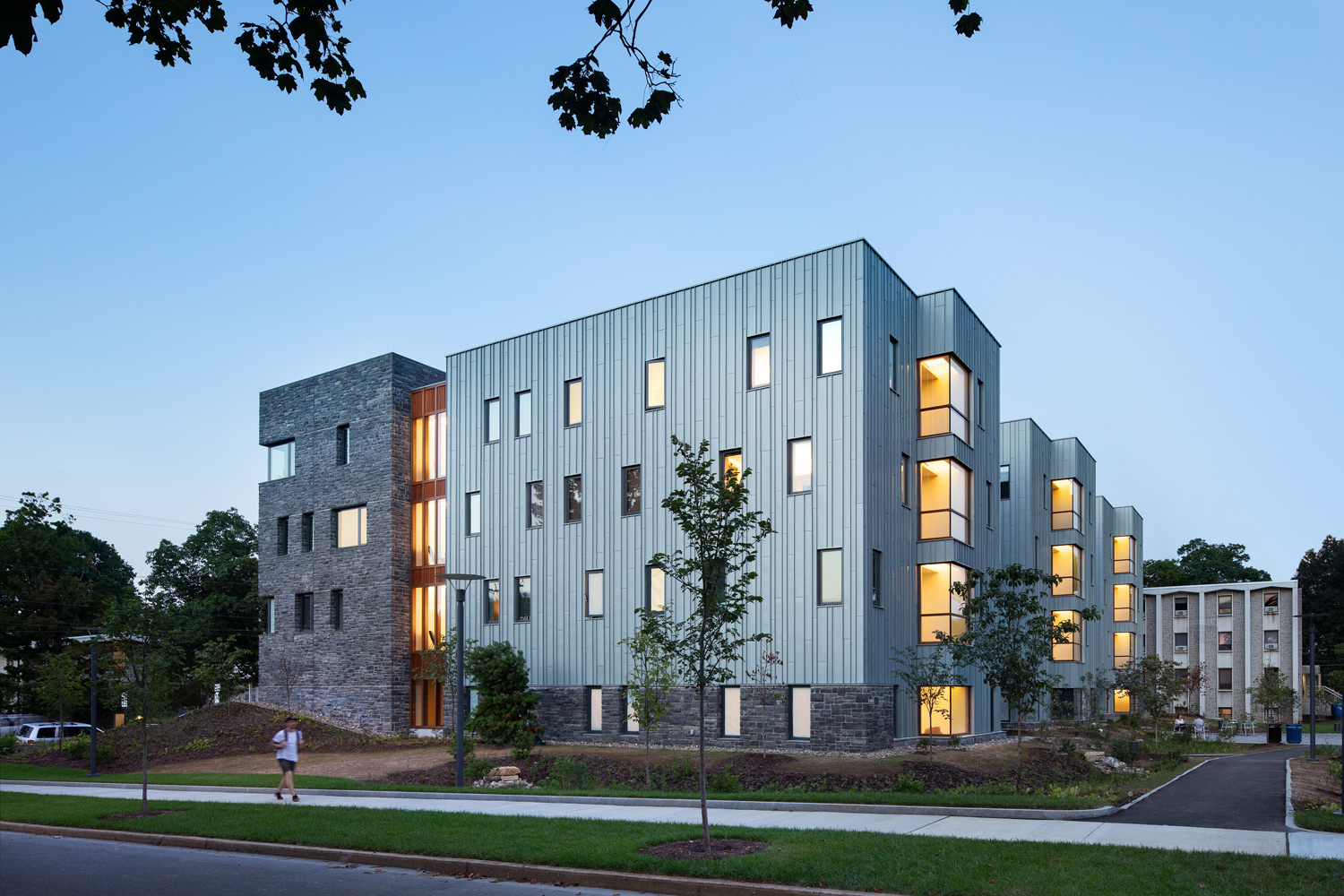 Adding approximately 42,000 SF of student-housing space, this new 4-story facility uses a hybrid structural system of concrete hollow-core plank floors and roof with structural-steel and load-bearing masonry walls. The skin of the building consists of two different materials—zinc panels and limestone veneer. The use of these materials is intended to blend the formality of Dickinson College's legacy with a friendlier, modern look. Foundations for the building are conventional shallow-spread footings.
High Street Residence Hall is the first LEED Platinum-certified building associated with an institution of higher-education in Pennsylvania.
Location
Carlisle, Pa
Services
Markets
Team Members Involved