Joseph Anthony Retreat Spa and Salon
A family owned business offering a host of professional services in a comfortable relaxed atmosphere.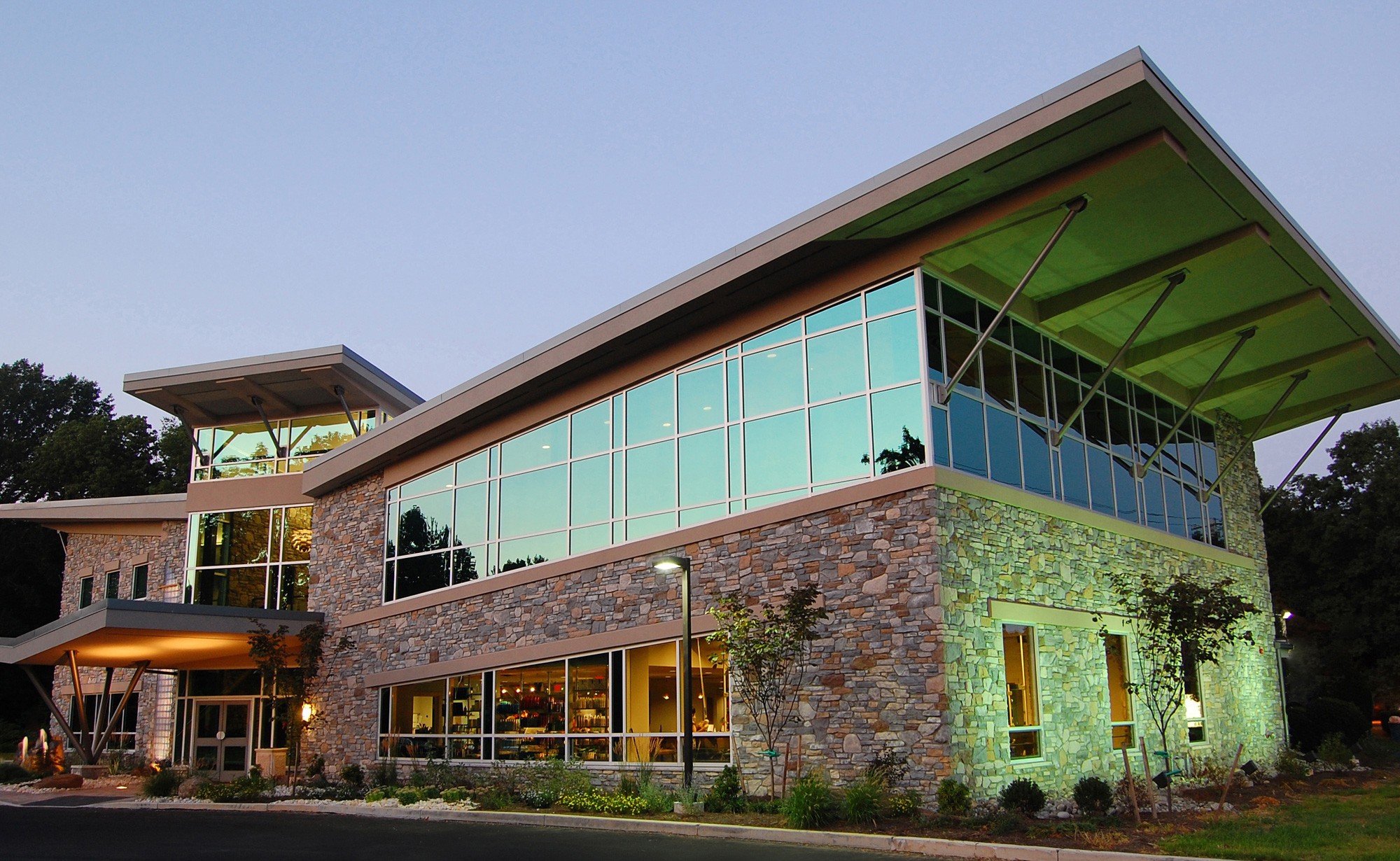 Jimmy Dever - http://www.deverphotography.com
Unique design challenges for this new 21,000 SF, 2-story salon building included design of a large cantilevered, tree-like entrance canopy, and low profile angular roof projections. Interesting architectural aesthetics and angled profiles where roof projections intercept the 2- story glass vestibule element provided a challenging framing design. The building includes a full basement.
Location
Glen Mills, PA
Services
Markets
Team Members Involved