Kennett Square Country Club
Kennett Square Country Club, situated on 135 acres in the rolling hills of Chester County, offers an exclusive atmosphere for their members.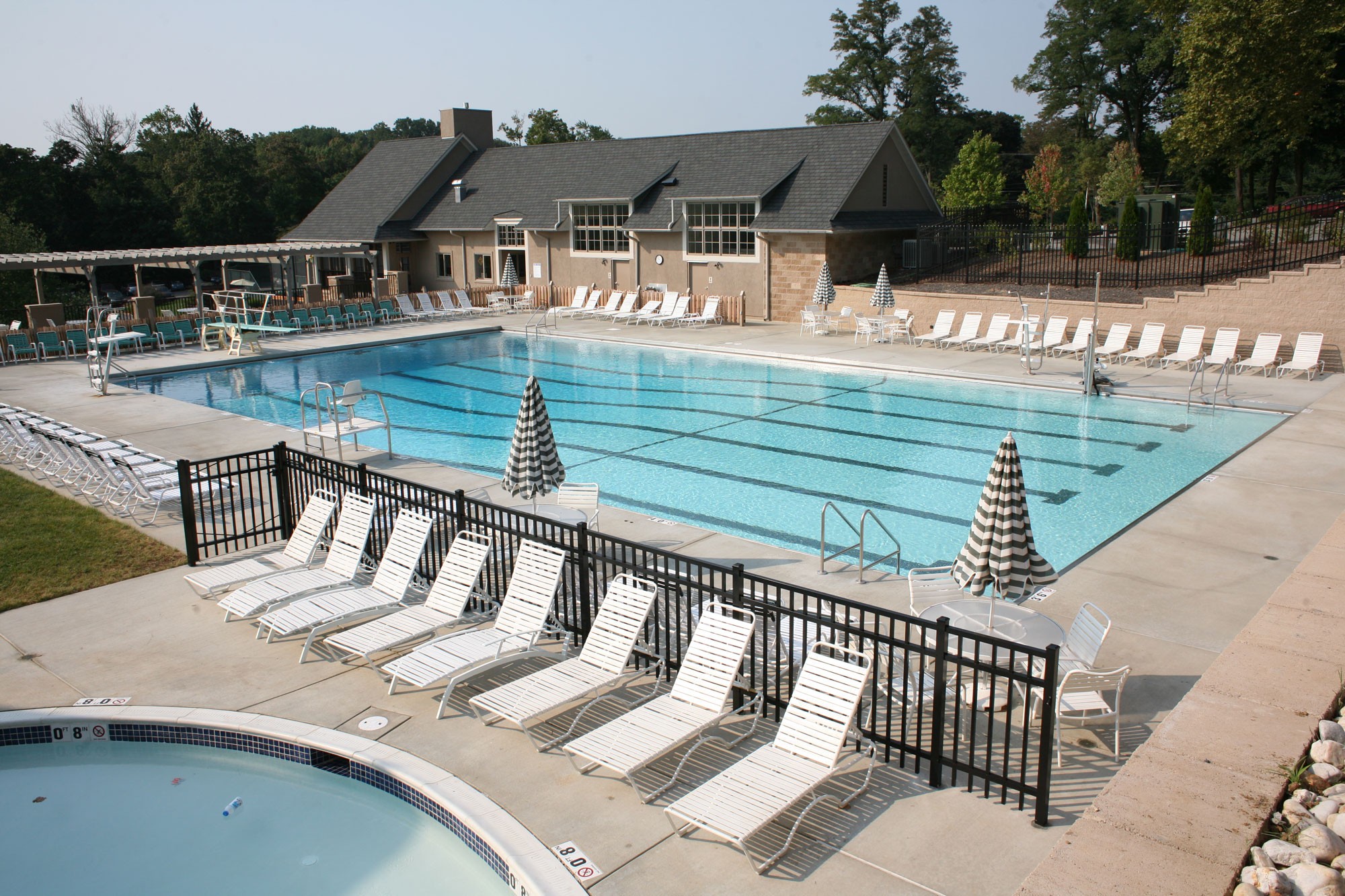 Providence was on the team selected to design this 11,500 SF, 2-story addition, and 12,000 SF pool and deck area. The building addition features cathedral-style wood scissor trusses. The pool deck spanning over the golf cart storage area incorporates a 'double slab' to permit insulation and membrane waterproofing. The sloping site and program requirements rendered one side of the new pool wall 'exposed', requiring careful design and detailing to construct this wall as an exposed building element. Providence also designed site retaining walls, foundation support for both new and relocated hand ball courts, and elevated wood deck walkways.
Location
Kennett Square , PA
Services
Markets
Team Members Involved