Domino Sugar Sign Renovation
Domino Sugar is the last of Baltimore's sugar refineries, and its massive neon sign has been a constant on the Baltimore skyline for more than 70 years.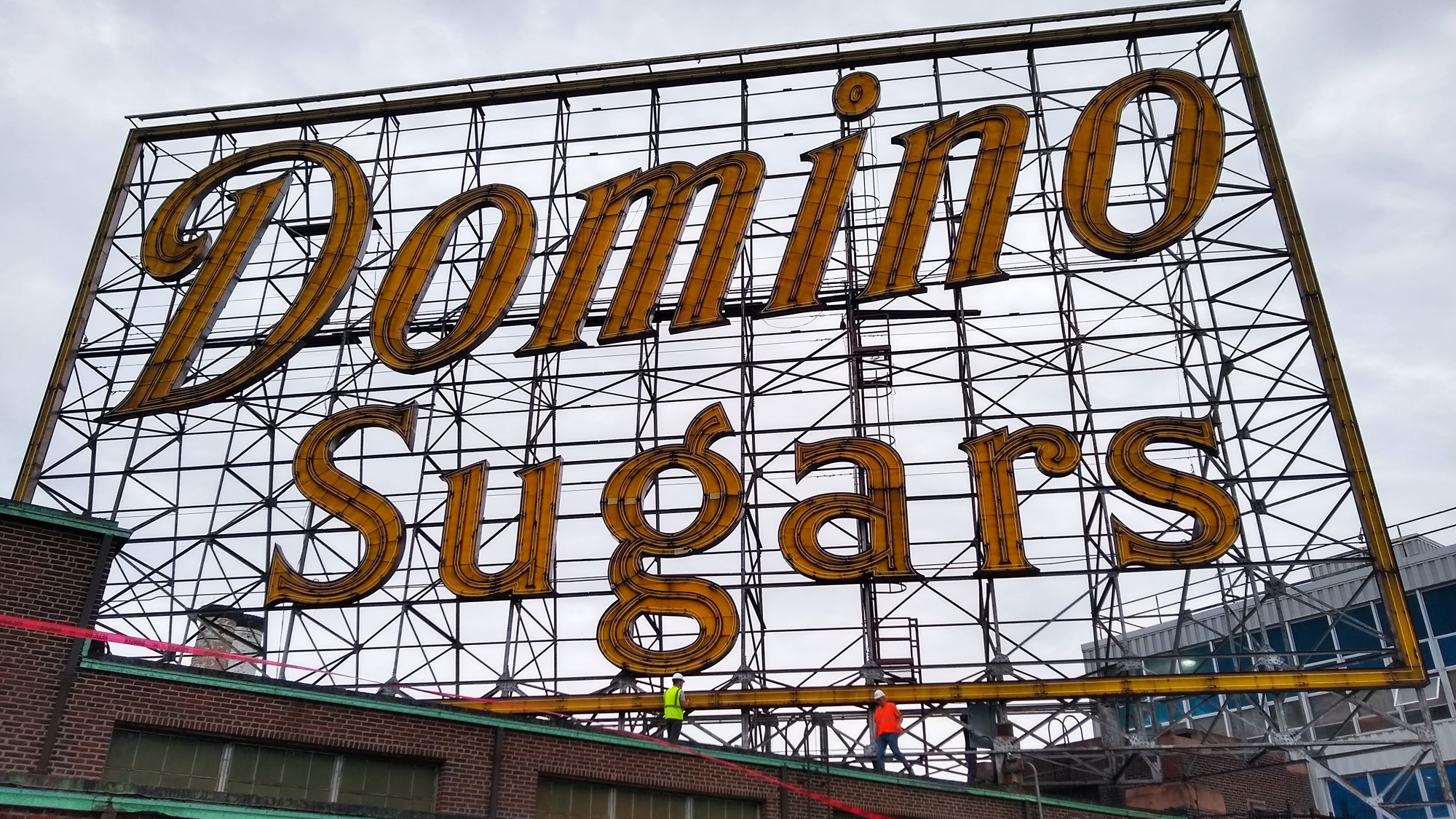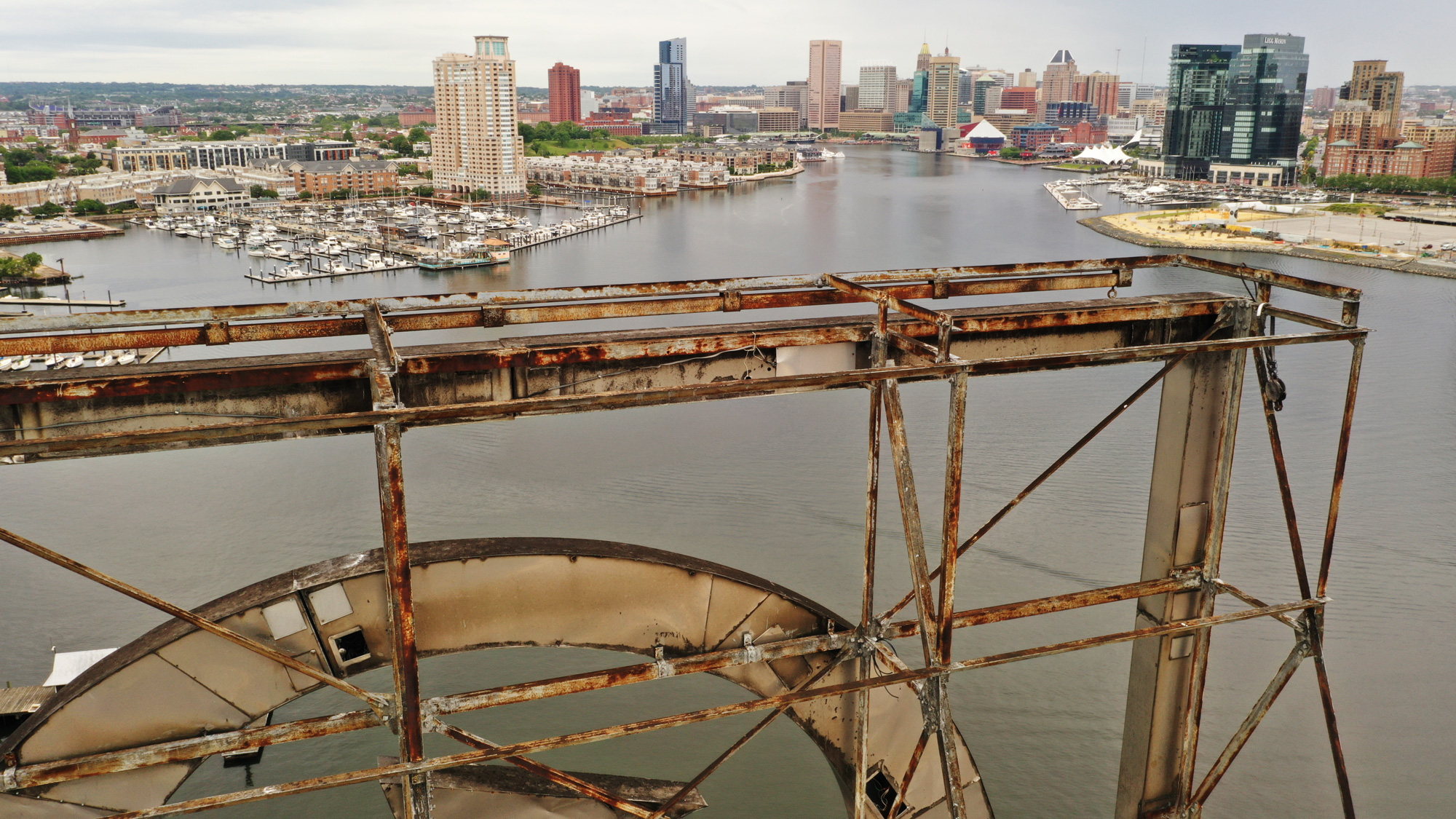 At roughly 120 by 70 ft, the Domino Sugars sign had become the largest neon sign in the US. After substantial efforts to maintain it – and recognizing the sign's value to the community – the owner invested in a sustainable upgrade.
Providence provided an assessment of the sign's steel support structure. Sitting more than 4 stories above grade, we utilized drone technology to help document existing conditions. We then provided design for new maintenance catwalks, ladder framing, and a jib hoist to assist with the installation of the new letters. These structural updates reduce the potential for corrosion and now provide safe access.
The lighting upgrade utilizes modern LED lighting while closely matching the shape and color of the original sign. In addition to longevity, the new sign will save 33,000 kWh of power and 23 metric tons of CO2 annually.
Relit on July 4, 2021, the renovated sign continues to illuminate Baltimore's inner harbor for future generations to enjoy.
Location
Baltimore, MD
Services
Markets
Team Members Involved