The Village of Luther Ridge
The Village of Luther Ridge is a new 40-bed skilled care and rehabilitation center that features resident-centered care for long-term nursing and short-term rehabilitation patients.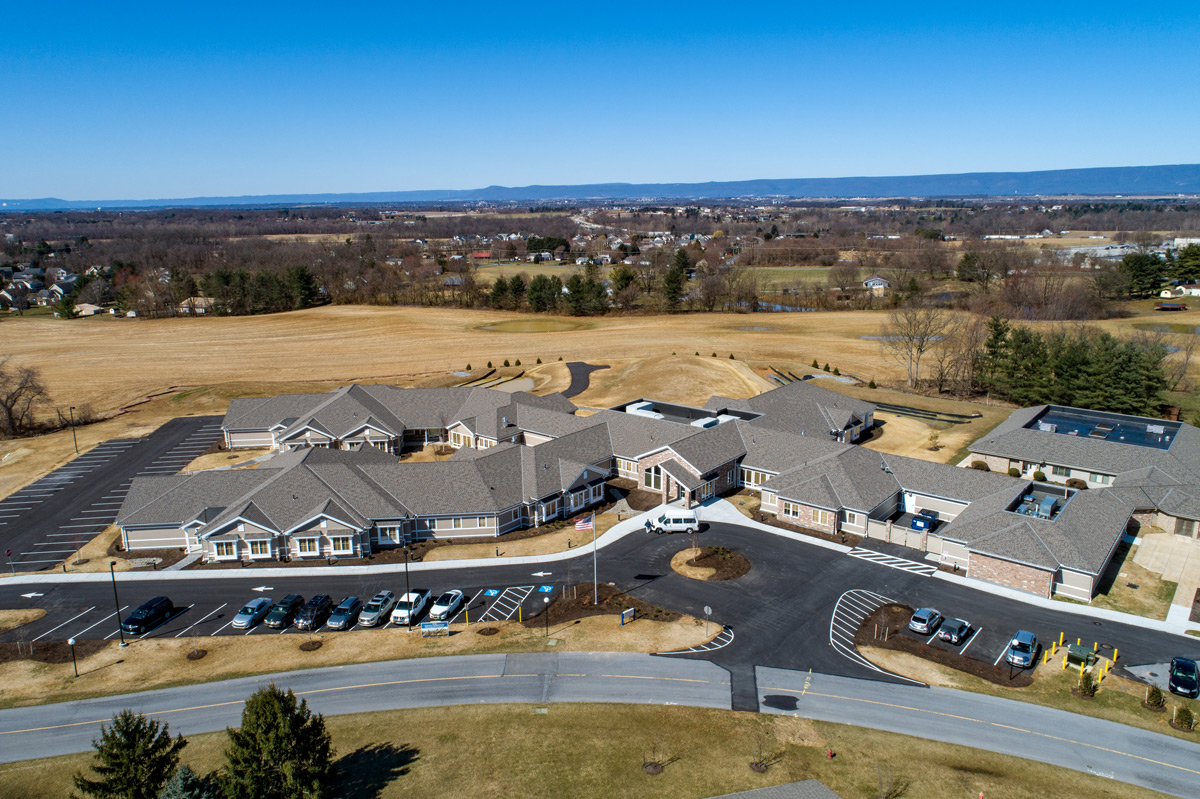 Providence provided structural engineering of this cold-formed steel bearing wall building with a strap braced-shear wall lateral system. A new central core building connects the existing facility with the three new nursing wings. Window boxes at each residential unit interrupt bearing wall framing and cantilever beyond the face of the building. A complex cold-formed roof truss arrangement, with truss spans up to 60 ft provides large, open spaces for resident physical therapy, living and activity, and dining. Roof trusses in select rooms are designed to support bariatric patient lifts and tracks. Close coordination with the architecture and mechanical systems, while maintaining a consistent truss bearing elevation, called for upset and notched roof trusses to conceal internal mechanical equipment. Varying heel heights at the building perimeter required close attention to lateral system detailing. Trusses were also closely coordinated with required smoke and fire walls to separate critical spaces.
Location
Chambersburg, PA
Services
Markets
Team Members Involved