Swaggerty's Farm - Freezer Warehouse
Providence assisted in the Master Planning of a 29 acre site and the design of a freezer warehouse for the Swaggerty Sausage Company. This third generation family owned company has been producing pork sausage sine 1930.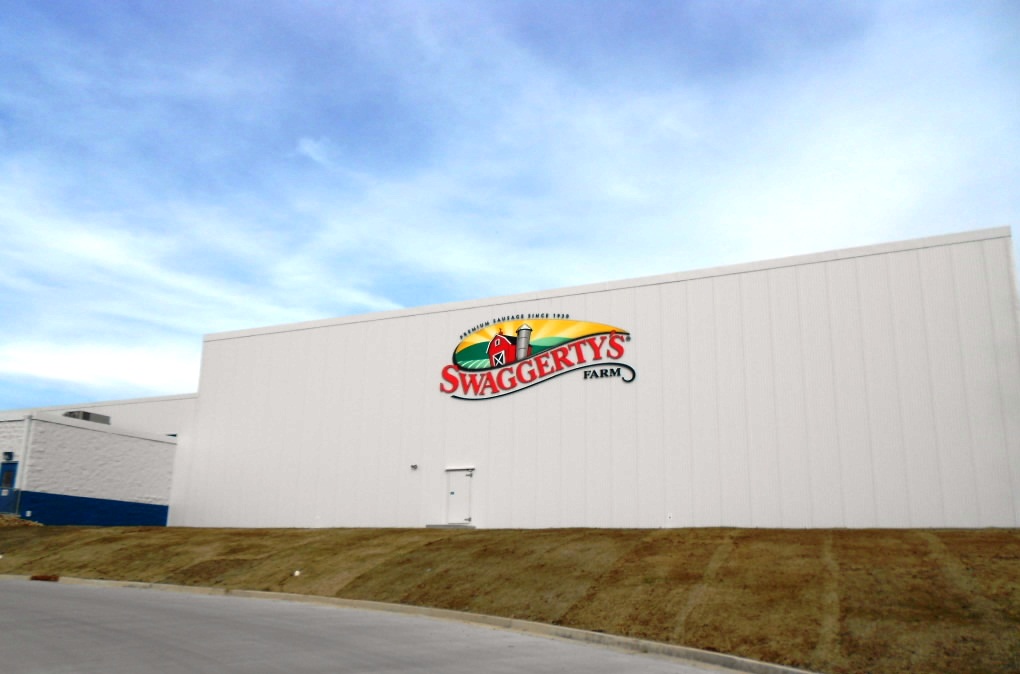 Providence designed the 33,000 SF building including a (-5) degree freezer warehouse, 53' deep staging/shipping/receiving dock, ammonia refrigeration room, electrical room, office, restrooms, break room and trucker's entrance.
The Providence design responsibilities included building insulation envelope, vapor barrier integrity, and structural design. The design included vertical store levelers, high speed vinyl roll up freezer doors with sectional door security backup, and above dock door empty pallet storage.
Location
Kodak, TN
Services
Markets
Team Members Involved