Robinson Township Police Department
The township's Police Department outgrew their former station and was in need of a new, modern facility.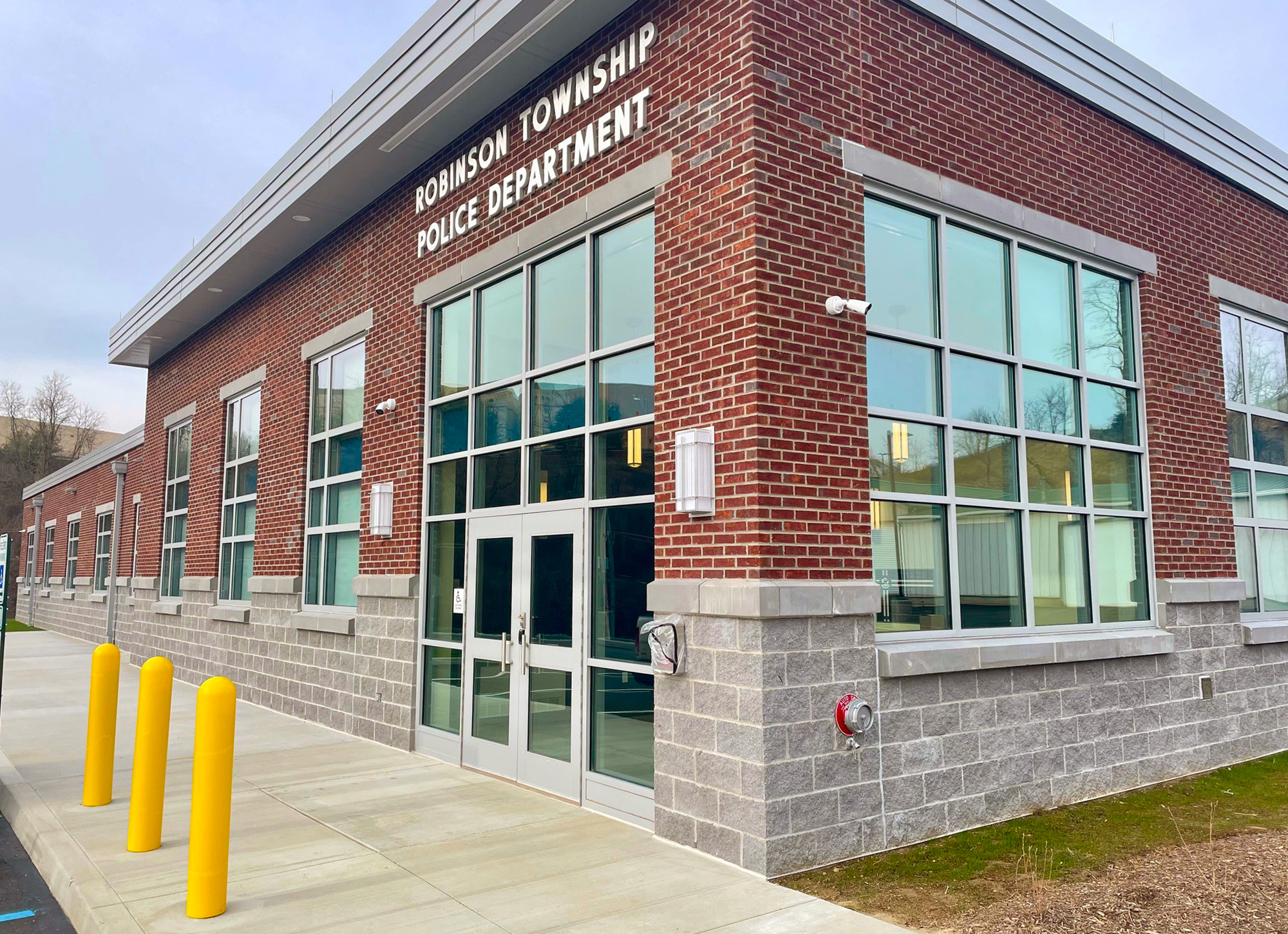 Providence provided structural engineering services for the design and construction of this new police station. The one-story, 9,600 SF building includes offices, detention cells, lockers, fitness room, squad room, public and private restrooms, storage space, a sally port and a freestanding carport.
The structure has a two-tiered flat roof with minimal parapets. The framing consists of steel joists. The roof framing is supported by a load-bearing reinforced concrete masonry wall system and structural steel framing to create hallways and open spaces. The foundations are shallow concrete spread footings with the ground floor concrete slab bearing on grade.
As a building supporting critical emergency operations, a storm shelter was incorporated into the building to withstand 250 mph wind speeds to meet ICC 500-2014 requirements.
Location
Pittsburgh, PA
Services
Markets
Team Members Involved