North Cornwall Health Center
A new 73,530 SF 2-story state-of-the-art health care facility that offers primary and specialty care, urgent care and outpatient services.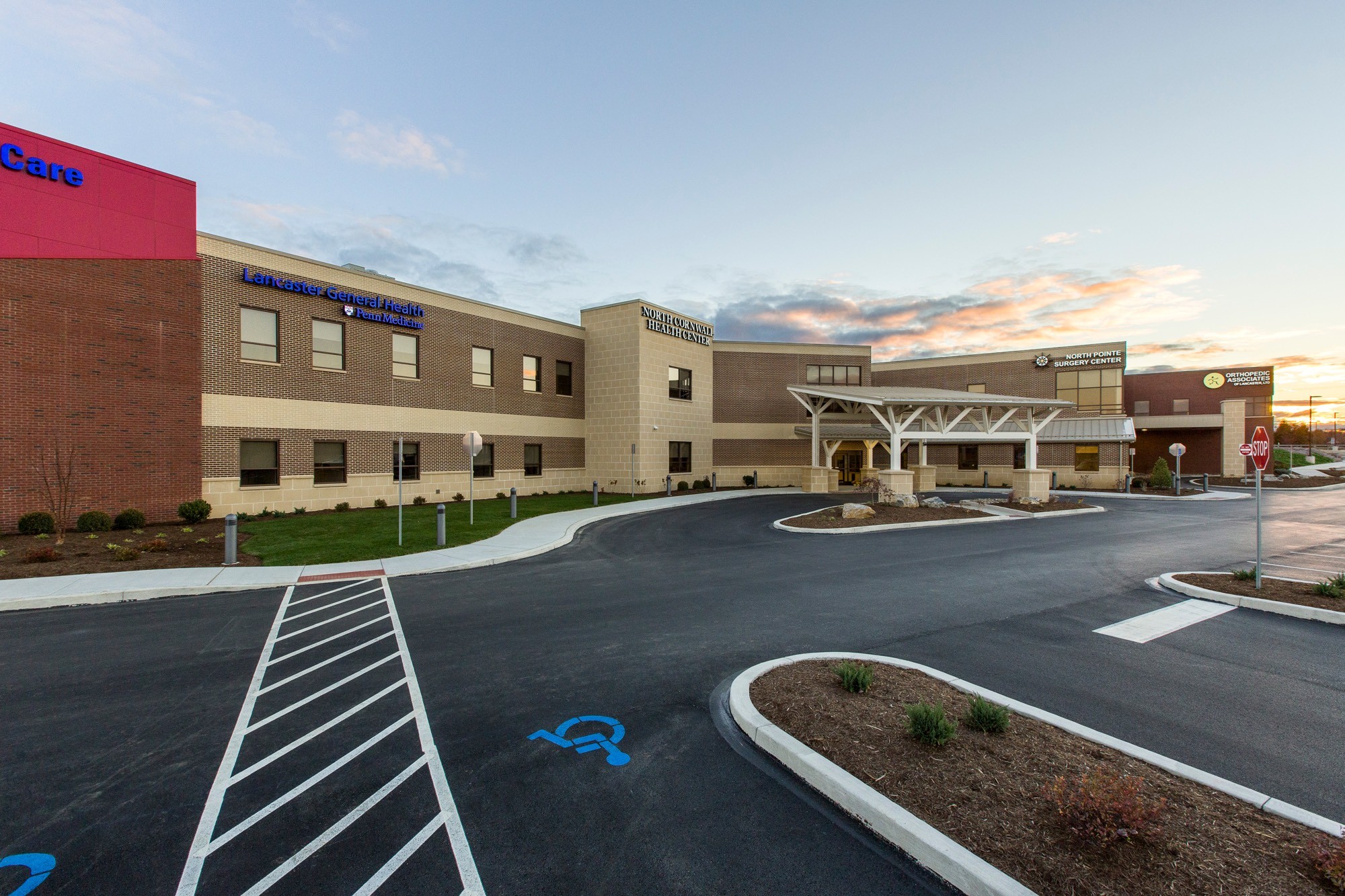 The North Cornwall Health Center is home to three separate entities that work together to deliver health care: the North Pointe Surgery Center; Orthopedic Associates of Lancaster; and Lancaster General Health. Due to the room and corridor needs and space requirements, the challenging column layout resulted in members located within available walls and coordinated across multiple levels of the 2-story building. The porte cochere featured a uniquely sloped canopy with specially designed "tree" columns. The structural steel frame and lateral moment frame system bear on conventional shallow spread footings.
Location
Lebanon, PA
Services
Markets
Team Members Involved