Guthrie Towanda Memorial Hospital and Personal Care Home
The Personal Care Home at Guthrie Towanda Memorial Hospital is a unique setting which combines housing, support services and healthcare for individuals who require some personal assistance to maintain an independent, active and self-sufficient lifestyle.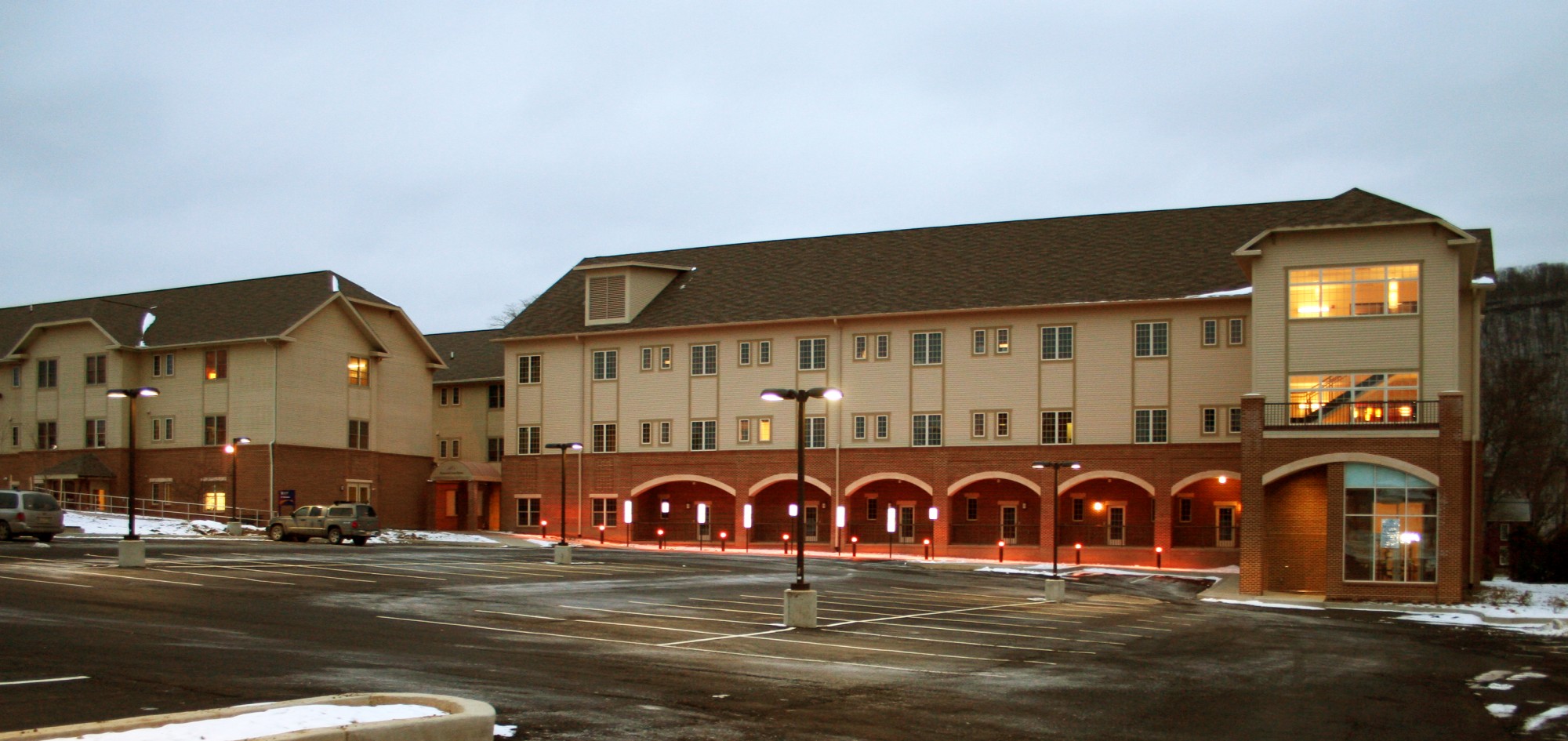 The 32,000 SF 3-story personal care home and medical office building incorporates portions of the exterior bearing wall to function as a retaining wall. Tiered slab-on-grade floors accommodate existing site grading and provide a transition between the new and existing building. A catwalk system was incorporated into the wood roof truss design to provide access to mechanical equipment housed within the truss depth. Due to the offset of the exterior wall at the first floor level along one side of the building, a line of steel columns and beams was required to support two levels of bearing wall above.
Location
Towanda, PA
Services
Markets
Team Members Involved