Kroger Fulfillment Center
Kroger's new automated fulfillment centers will leverage advanced robotics technology to redefine the customer experience for home delivery of groceries. Providence is the lead design firm and project manager for this new fulfillment center.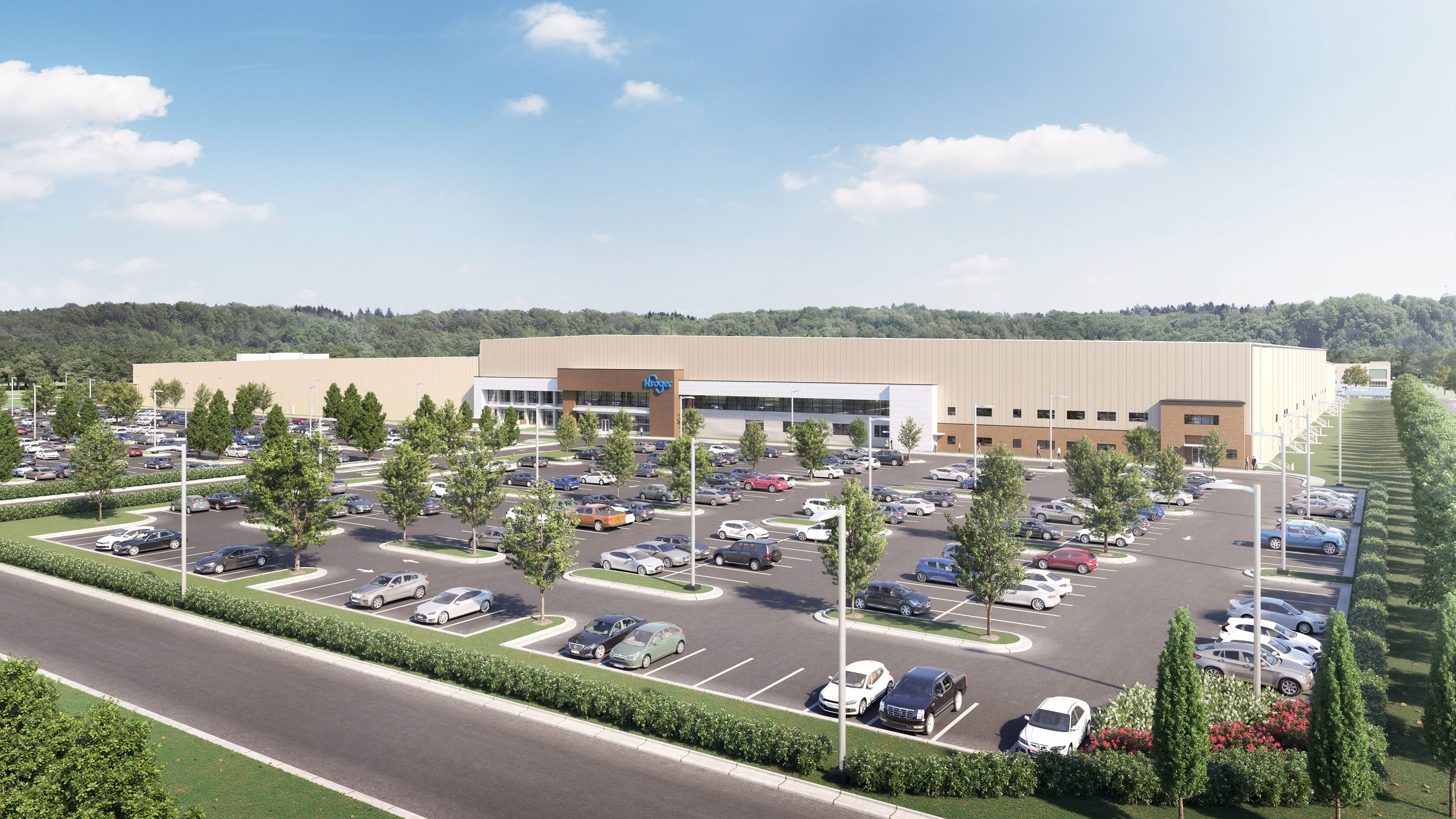 ​This project includes the renovation of an existing 370,000 SF warehouse, the addition of a new 320,000 SF warehouse, and the addition of 140,000 SF of mezzanine and second-story office space.
175,000 SF of the new warehouse will be cooled to 34 degrees to accommodate refrigerated foods. There is also a 26,000 SF freezer to accommodate frozen foods. 140,000 SF of the new warehouse will be air-conditioned to accommodate dry grocery storage. This new warehouse will be constructed using insulated metal wall panels and single ply roof membrane over rigid insulation and metal deck. The roof framing is conventional steel joist and joist girder.
The existing warehouse will be renovated and remain dry storage with a conventional racking system.
Built to serve the Washington D.C., Baltimore and Philadelphia regions, this site will be a key hub as Kroger redefines the "grocery experience" for customers throughout the mid-Atlantic.
Location
Frederick, MD
Markets
Team Members Involved