Bryn Athyn College - Doering Center for Science & Research
The Doering Center for Science & Research supports the departments of Biology, Chemistry, Physics, and Environmental Sciences at Bryn Athyn College.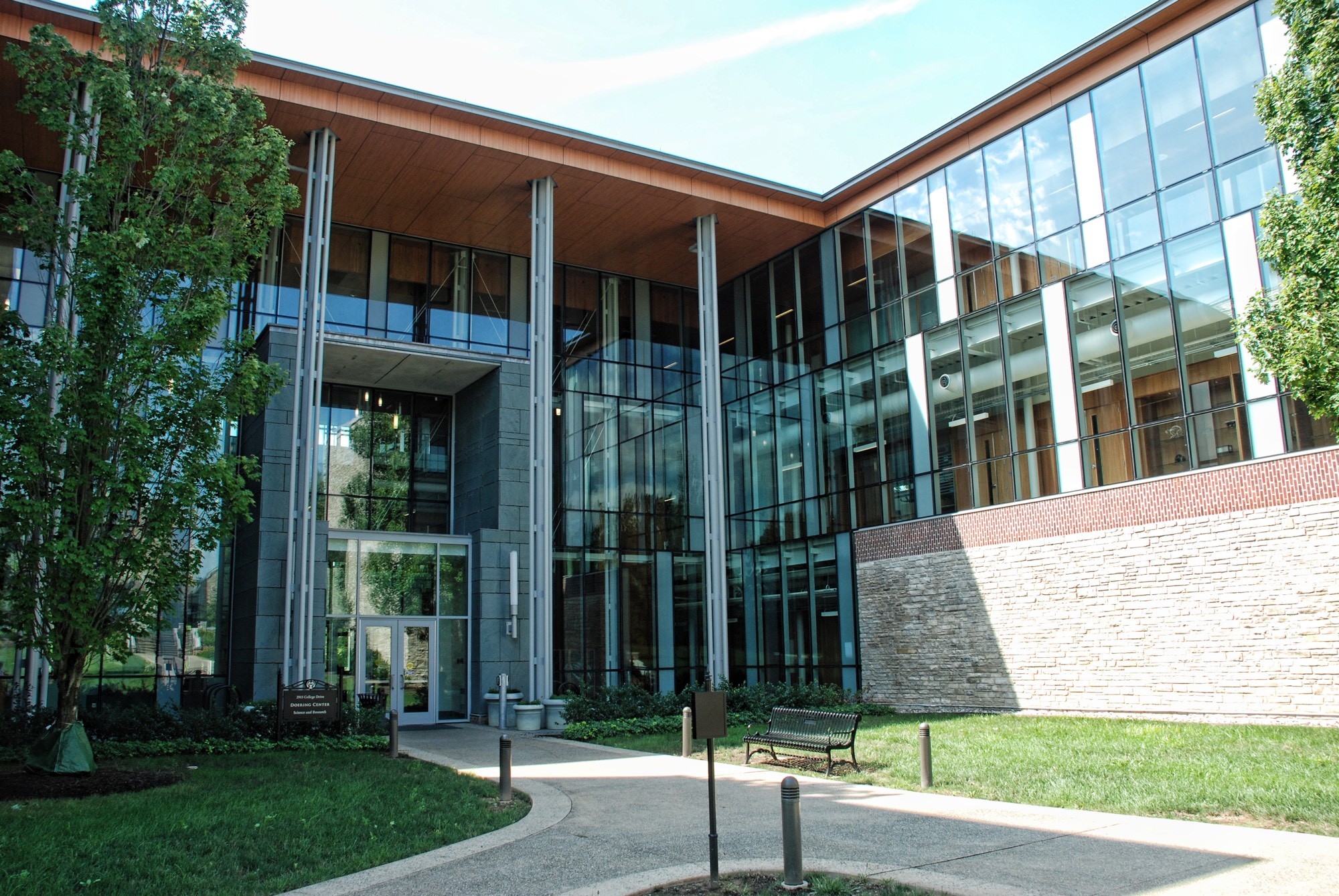 Achieving a LEED certification of silver, this building is sited in an axial relationship with the new student center across the main quadrangle on campus. The facility layout is organized in a "U" shape to enclose a courtyard and entry plaza. With a combination stone veneer and glazed façade, the 3-story, 39,000 SF structure is framed with concrete slab on composite metal deck with composite steel frame. The roof slab supports mechanical equipment screened by timber mansard trusses. Lateral stability is achieved by a combination of steel frames and masonry shear walls.
Location
Bryn Athyn, PA
Services
Markets
Team Members Involved