Bryn Athyn College-Benade Hall Chapel
An expansion was needed to provide additional seating within the existing chapel that is located on campus.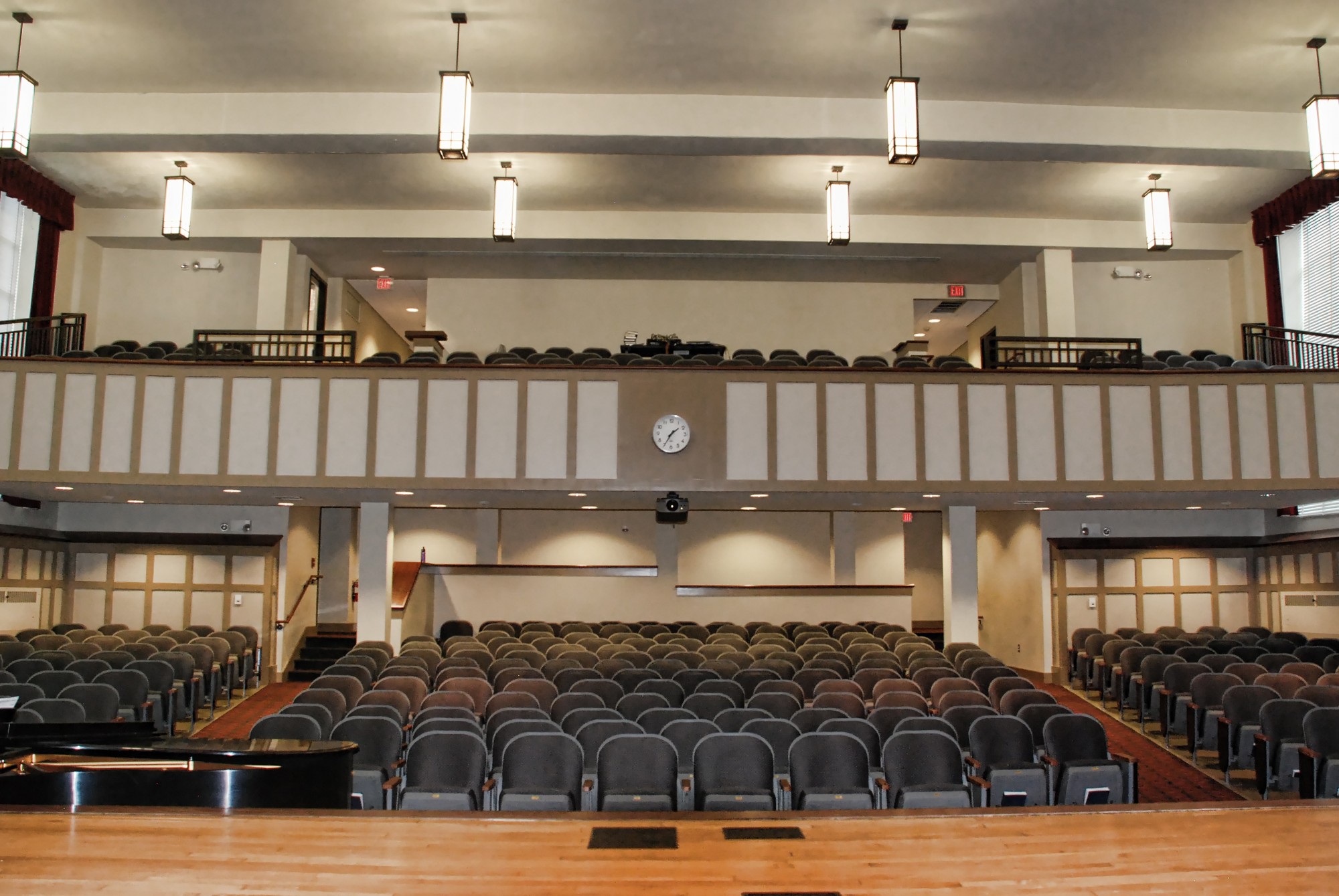 Structural engineering services were provided for the construction of a 2,000 SF balcony addition inside the existing chapel. Our team investigated the existing conditions and prepared a feasibility study to present multiple solutions. To achieve the desired seating capacity within the owner's budget, the selected layout consisted of a tiered balcony structure addition. The existing concrete slab was removed and replaced with an ADA-compliant sloping floor slab. The balcony floor was constructed with concrete slabs on metal decking supported by structural steel framing that cantilevers above the existing chapel.
Location
Bryn Athyn, PA
Services
Markets
Team Members Involved