Providence Place at the Collegeville Inn
Providence provided structural engineering services for a new two-story assisted-living facility that was built alongside an existing one-story facility. Our design also included renovation of the existing facility.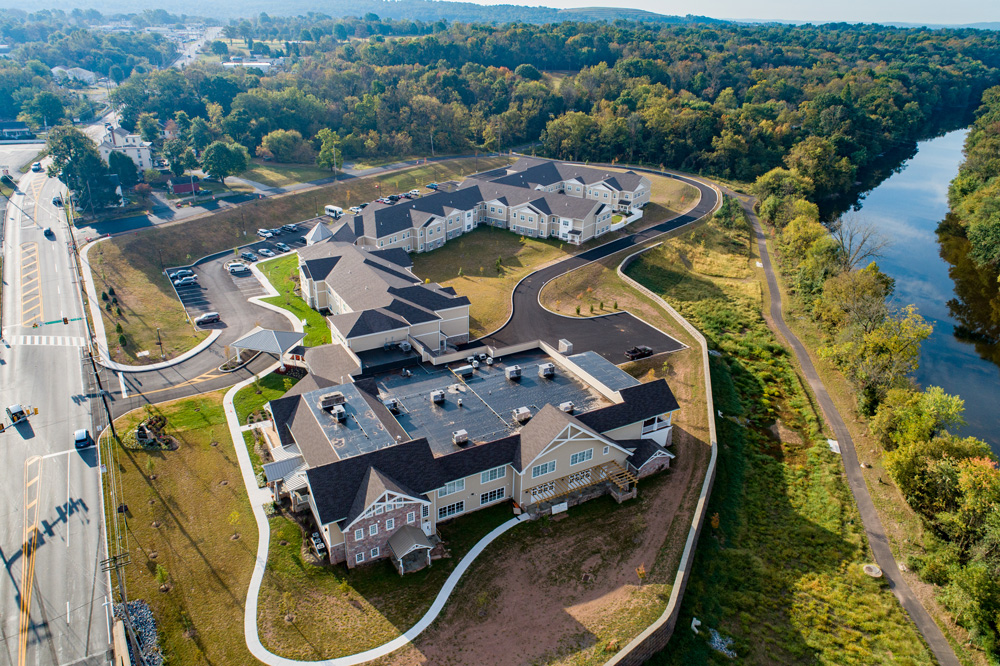 The newly constructed addition was steel stud bearing walls supporting steel joists with concrete slabs. Foundations are shallow concrete spread footings. The exterior wall construction included masonry, EIFS and glass finishes.
Renovations within the existing structure incorporated various structural components. A floor infill was required at a decommissioned stair, numerous wall openings for new doors and pass throughs, bearing wall removals and column relocations were required. The higher floor level was extended over a larger area before transitioning to the original lower elevation.
Location
Collegeville, PA
Services
Markets
Team Members Involved