West Elm - Pinecrest
Pinecrest is a new 58-acre mixed-use district just outside of Cleveland, OH. The new development offers a blend of retail, restaurant, hotel, office and multifamily space. Providence provided structural design for the West Elm retail space.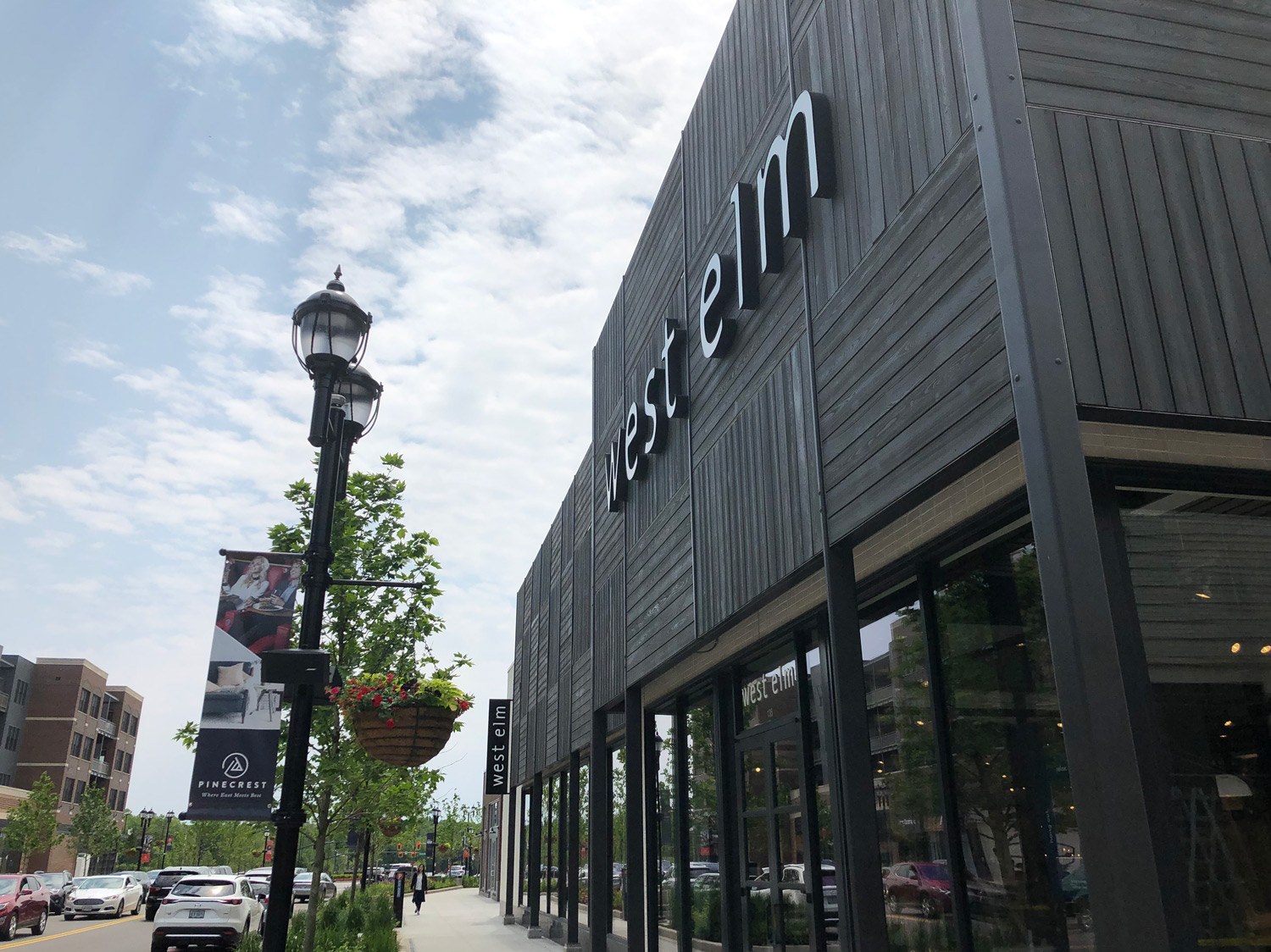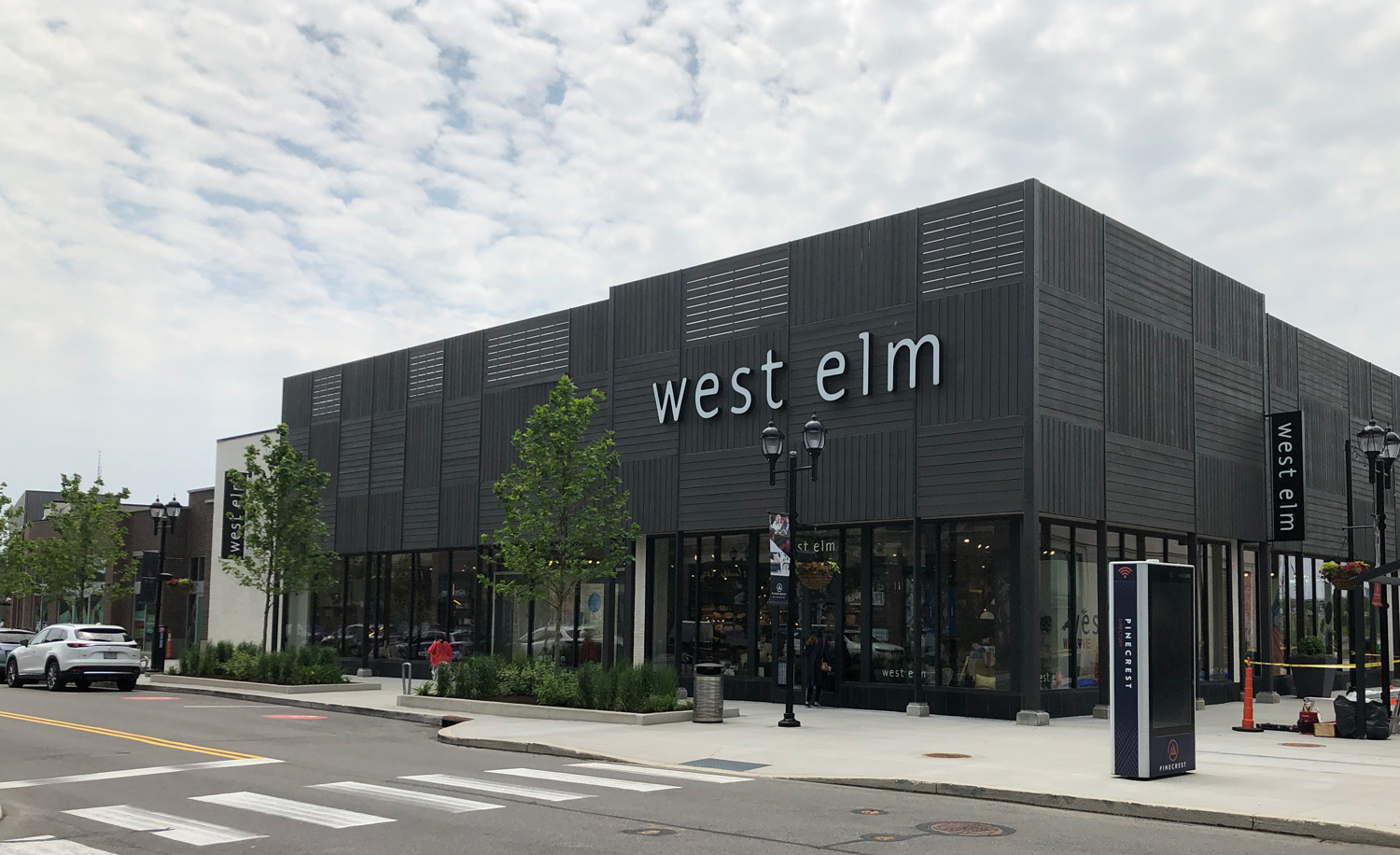 The new West Elm retail building is a one-story structure with steel roof framing and a combination of masonry bearing and curtain walls founded on shallow spread footings. Steel moment frames supplement masonry shear walls for lateral stability.
Design for mechanical roof-top equipment and façade glazing was also provided. The exterior screen wall façade consists of galvanized tube steel girts and posts with reclaimed wood infill.
Location
Orange Village, OH
Services
Markets
Team Members Involved