Bryn Athyn College-Dining Hall
One of two dining options at Bryn Athyn College needing to expand to accommodate the student population.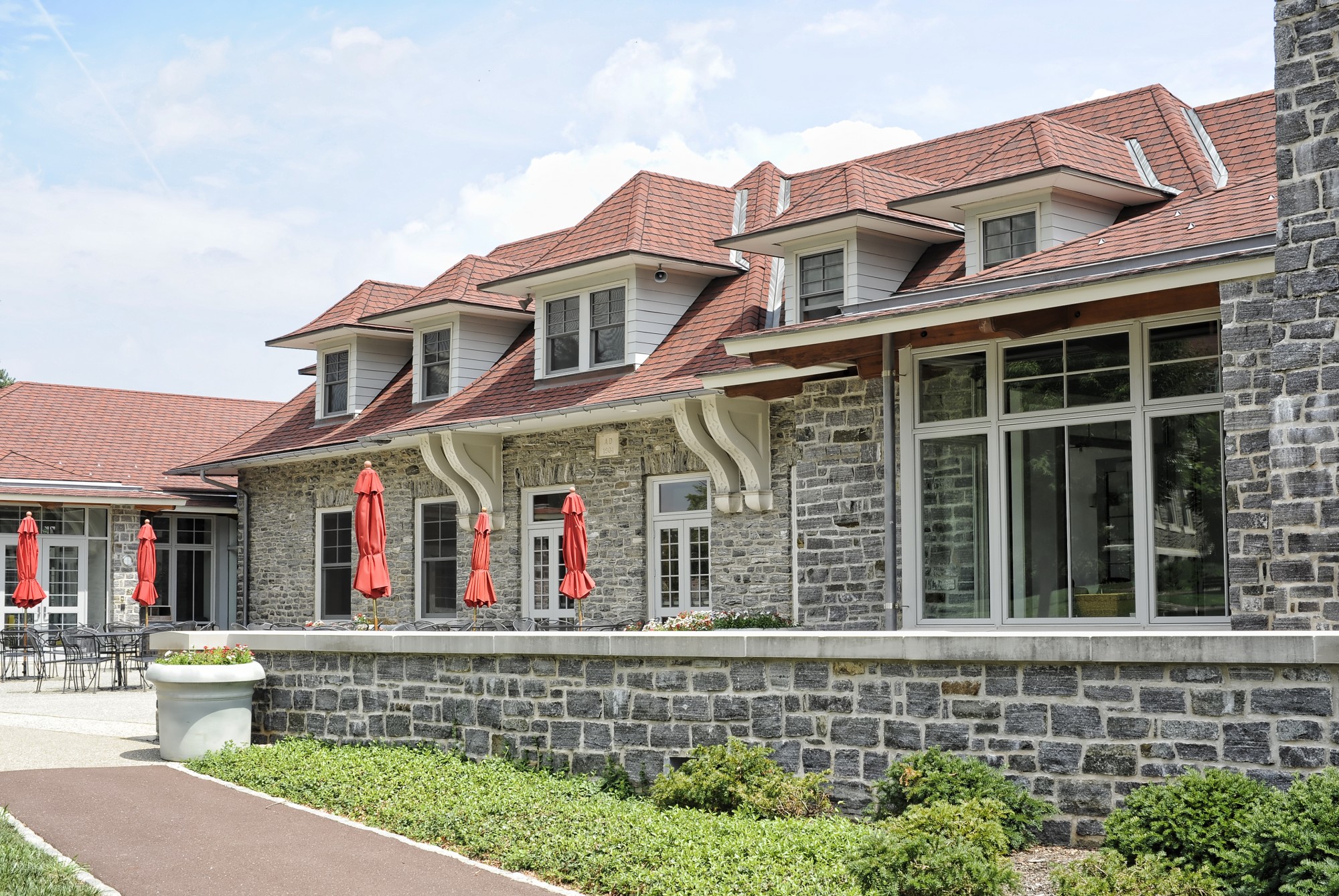 The 20,000 SF addition to the existing 3-story dining facility consists of two 2-story dining pavilions, one on each side of the existing building. Built in 1905, extensive renovations, including removal of portions of the existing floor structure and original limestone bearing walls, were required to add a new atrium. A utility tunnel joins the pavilion additions below grade. The dining pavilion construction consists of architectural grade timber glulam trusses and rafters supported by architecturally exposed structural steel. Lateral stability is provided by two-directional steel moment frames, and the foundations are shallow spread footings.
Location
Bryn Athyn, PA
Services
Markets
Team Members Involved