Autohaus Lancaster Porsche/Uber Cool Pre-Owned Center
The addition of a new 7,100 SF Porsche showroom and used-car center was the first phase of a major expansion project for this family owned business.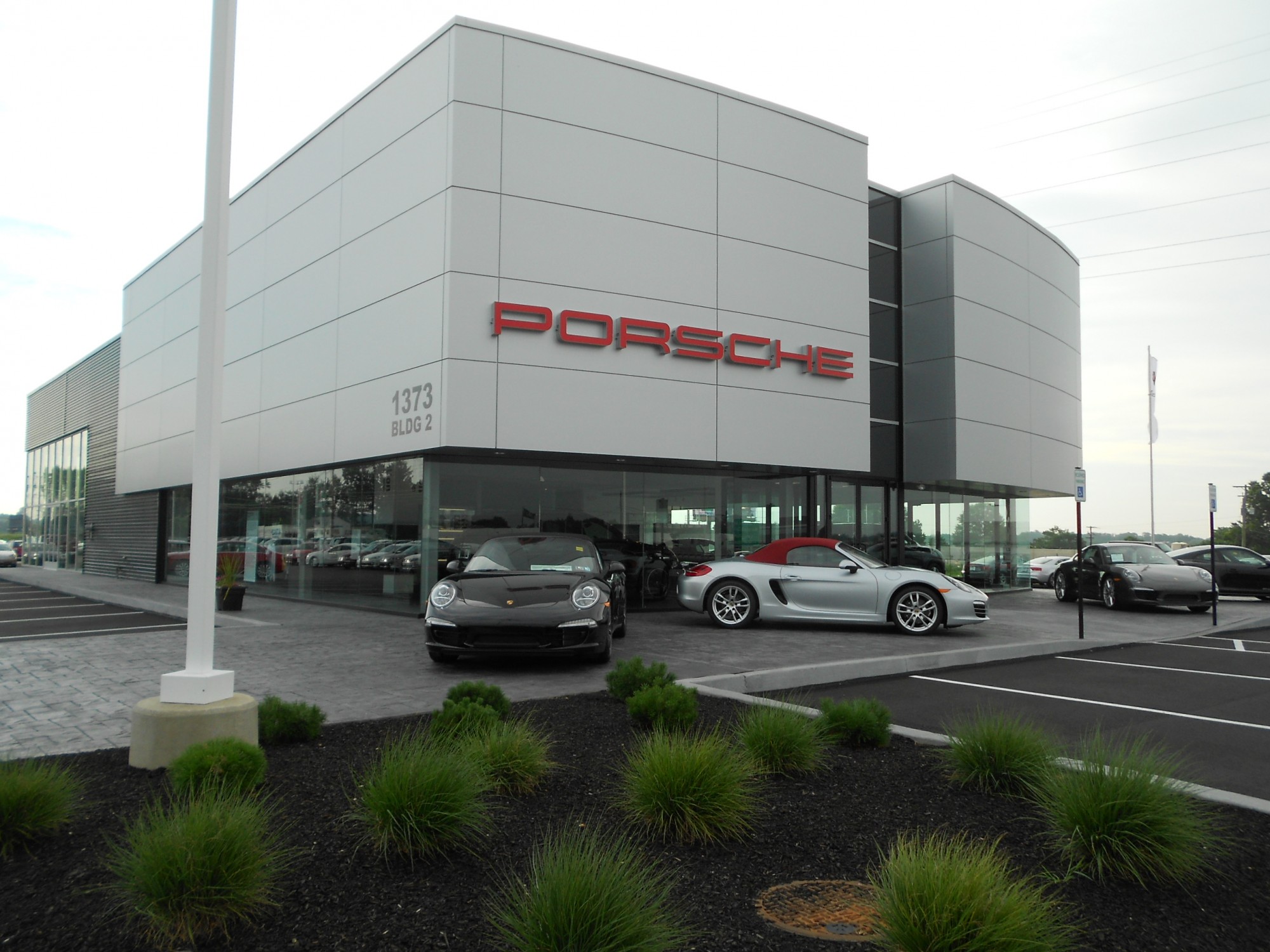 First on the East Coast to exhibit Porsche's latest showroom image known as "Generation IV," this facility was designed to house both new Porsches and used cars. Providence designed the 1-story structural steel frame supporting a low sloping roof and metal siding walls, and was challenged to coordinate details and design around significant perimeter windows. The lateral framing system included steel concentric X-bracing extending from top of showroom windows up to the roof with building columns designed to resist the lateral loads below the windows. The large showroom façade overhang was structured with cantilevered steel beam framing supporting a light-gauge metal stud wall behind metal siding.
Location
Lancaster, PA
Services
Markets
Team Members Involved