Bethany United Methodist Church
This 19th century church building was severely damaged by fire and water in November 2019.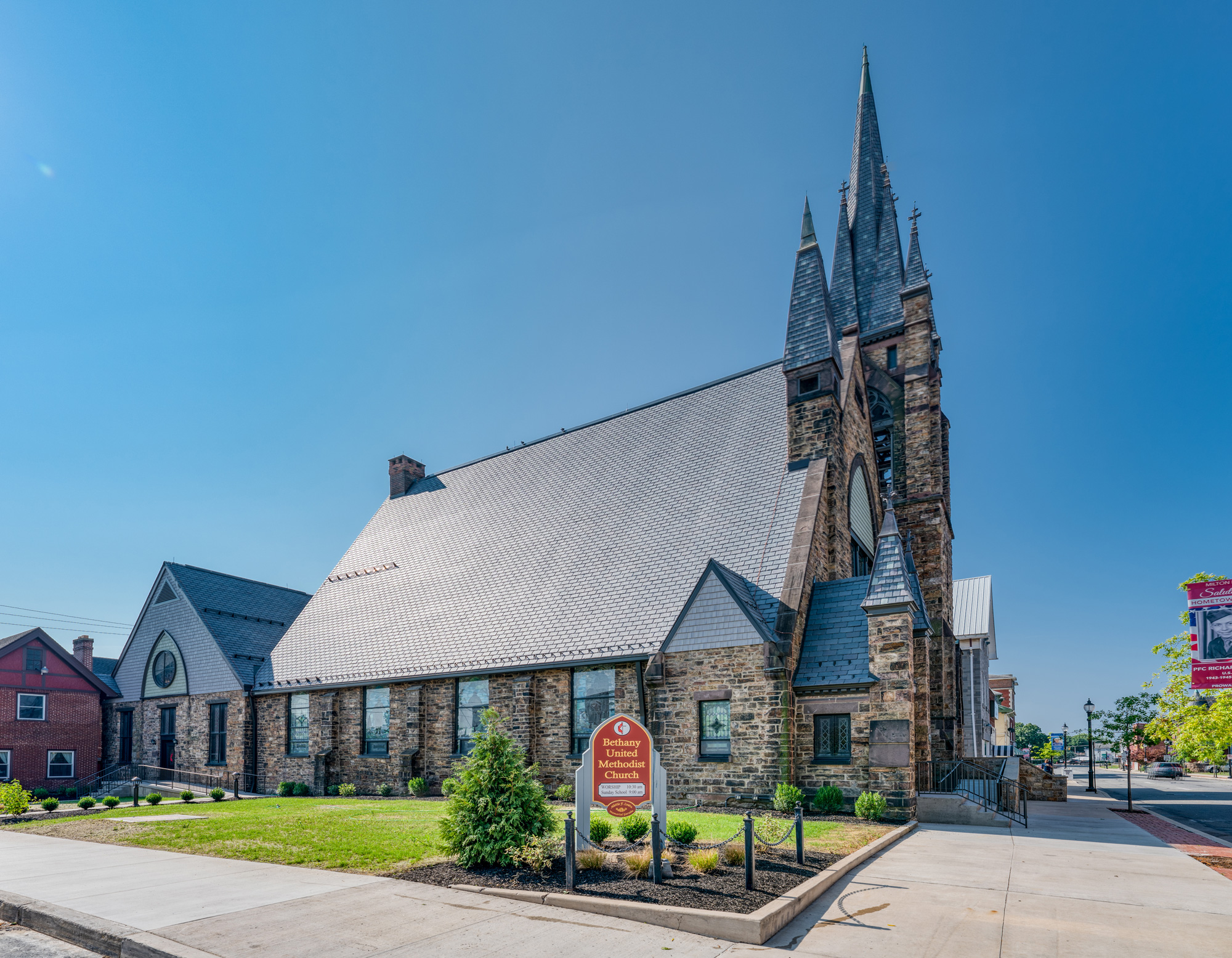 RDB Imaging, LLC
Providence contributed to the restoration of this historic structure in two separate phases.
During Phase 1, Providence assessed the structural damage incurred during the fire event and determined that the roof structure needed to be replaced in its entirety. We also recommended temporary shoring to brace the stone walls along the front of the building and the bell tower.
Phase 2 included structural design of the new roof framing. As part of the rehabilitation work, the sanctuary floor framing was also replaced. Miscellaneous balcony framing design and reinforcement was also required.
Providence worked closely with the architect, construction manager, and truss manufacturer to ensure a timely design and construction schedule.
The new roof framing replicates the original roof slope and appearance from the exterior, tying in seamlessly to the original stone walls.
The interior of the sanctuary showcases the vaulted roof truss design. Structural reinforcement of the front stone wall allowed for the removal of the original front balcony, emphasizing the large stained glass windows behind the revamped sanctuary alter/stage.
Location
Milton, PA
Services
Markets
Team Members Involved