Aerie's Resort Zip-Line Platforms
Aerie's Resort provides guided zip-line tours through the scenic hills and hollows overlooking the confluence of the Illinois and Mississippi Rivers.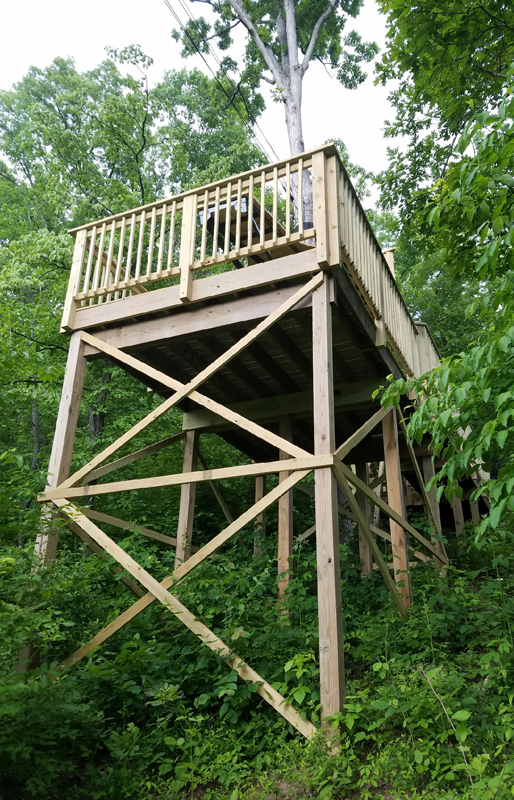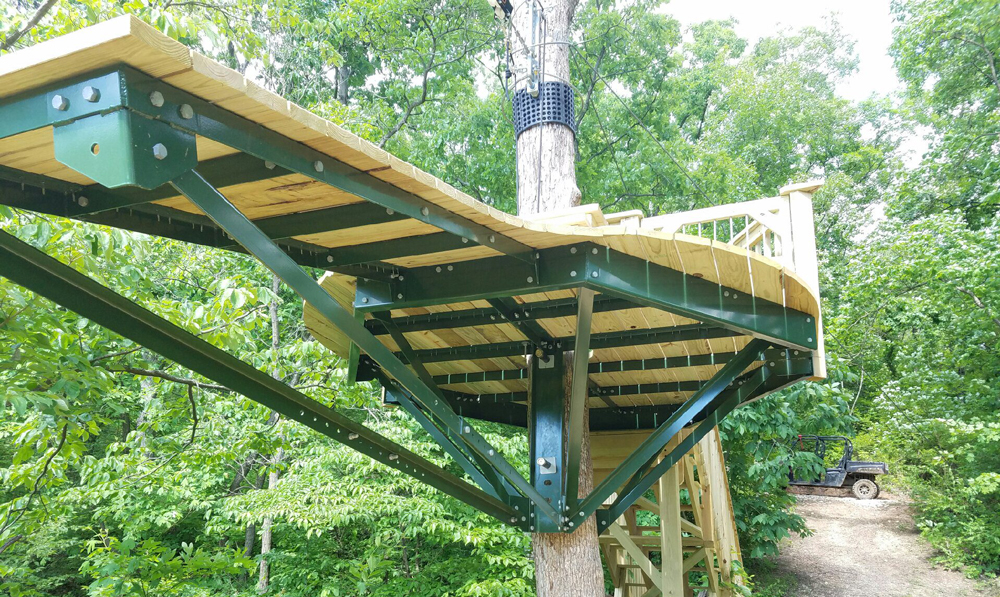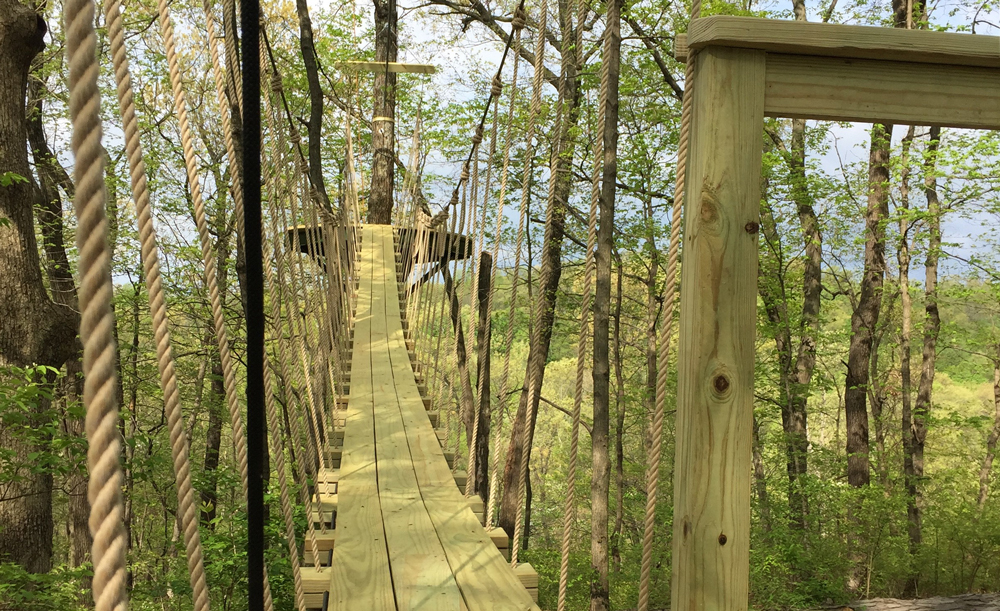 Providence designed cables and anchorages to supporting trees for 7 zip-lines of varying lengths and elevation changes. Design was also provided for platform structures and connecting foot bridges. Tree-mounted platforms were comprised of aluminum and timber framed members supported from the trunk of selected trees. Other ground-mounted platforms were timber framed.
Location
Grafton, IL
Services
Markets
Team Members Involved