Hillcrest Senior Residences
Hillcrest Senior Residences is an apartment building for seniors age 62 and better. Located on "the Hilltop" just south of downtown Pittsburgh, Hillcrest is one of the largest PHIUS-certified Passive House buildings in North America.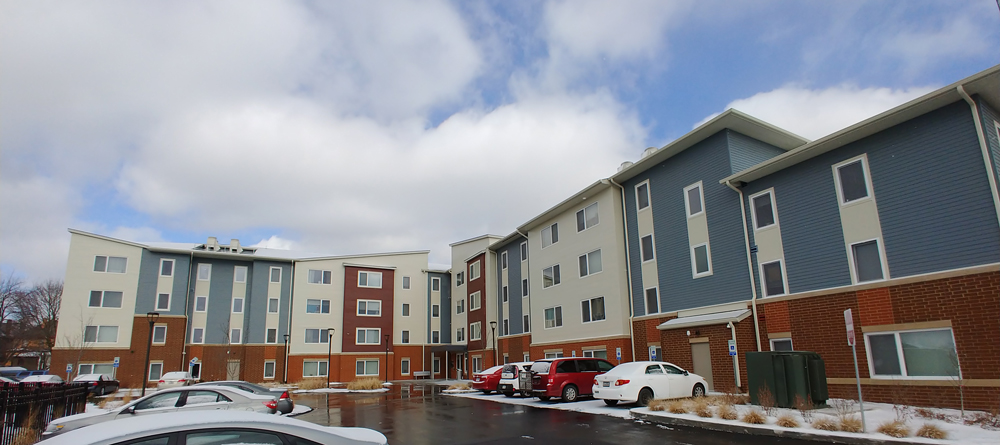 Engineering services were provided for the design and construction of this 66-unit apartment building with a mix of one and two bedroom units. The L-shaped apartment building is four stories tall with each floor having approximately the same footprint. The exterior finishes of the building are a combination of brick veneer and cement board siding. The building features a rooftop patio trellis structure with the patio surface consisting of a pedestal/paver system on an EPDM membrane.
Location
Pittsburgh, PA
Services
Markets
Team Members Involved