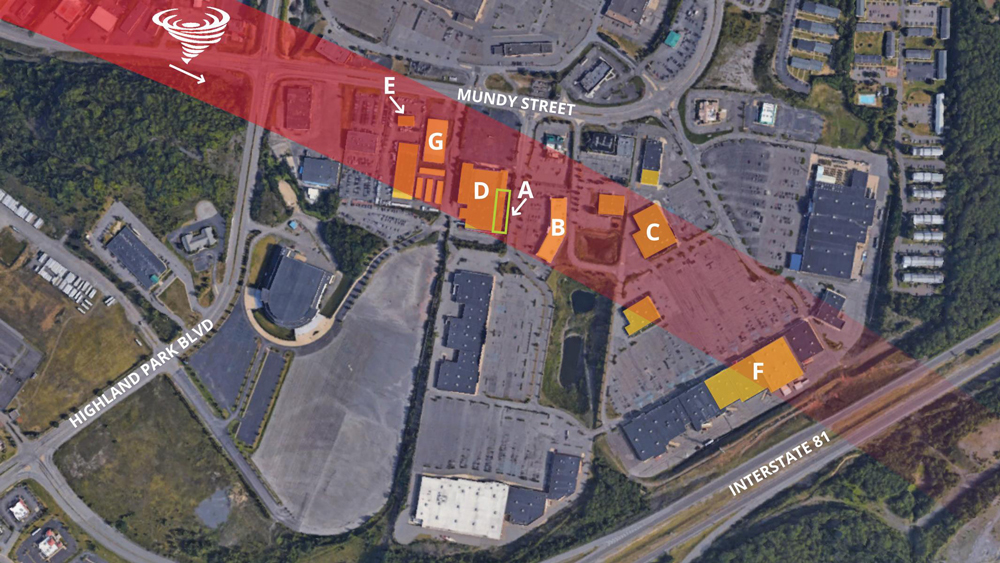 STRUCTURE Magazine: The Wilkes-Barre Tornado
On June 13, 2018, a low-level tornado caused an estimated $18,000,000 in property damage while severely impacting commercial and retail buildings in an outdoor shopping complex in Wilkes-Barre, Pennsylvania.
Providence Engineering performed existing conditions surveys and damage assessment for several affected properties and sponsored Heather Sustersic, P.E. to observe and characterize the damage holistically.
In this STRUCTURE magazine article titled "The Wilkes-Barre Tornado", Heather summarizes her observations with particular emphasis on masonry performance. She also introduces exciting modeling techniques for future research efforts.